Samsung TV plus is a "No strings attached", free TV streaming service. It comes preinstalled on various models of the company's smart TVs. Check out top 5 streaming services before making your decision.
Did you just buy a Samsung TV and are wondering what Samsung TV plus entails? We have put together the fine bits about the service. The aim here is to give you an insight into the free TV streaming service so you can find your way around quickly. You will learn about the features and the channels you may watch. Towards the end of this Samsung TV plus review, you will find the answers to some of the frequently asked questions.
What is Samsung TV plus?
Samsung TV plus is a non-subscription smart TV video service. The ad-supported TV streaming service gives viewers across the world access to tens of news, entertainment, and sports TV channels. The service is available with some differences in various countries, including the US, Canada, and some European countries.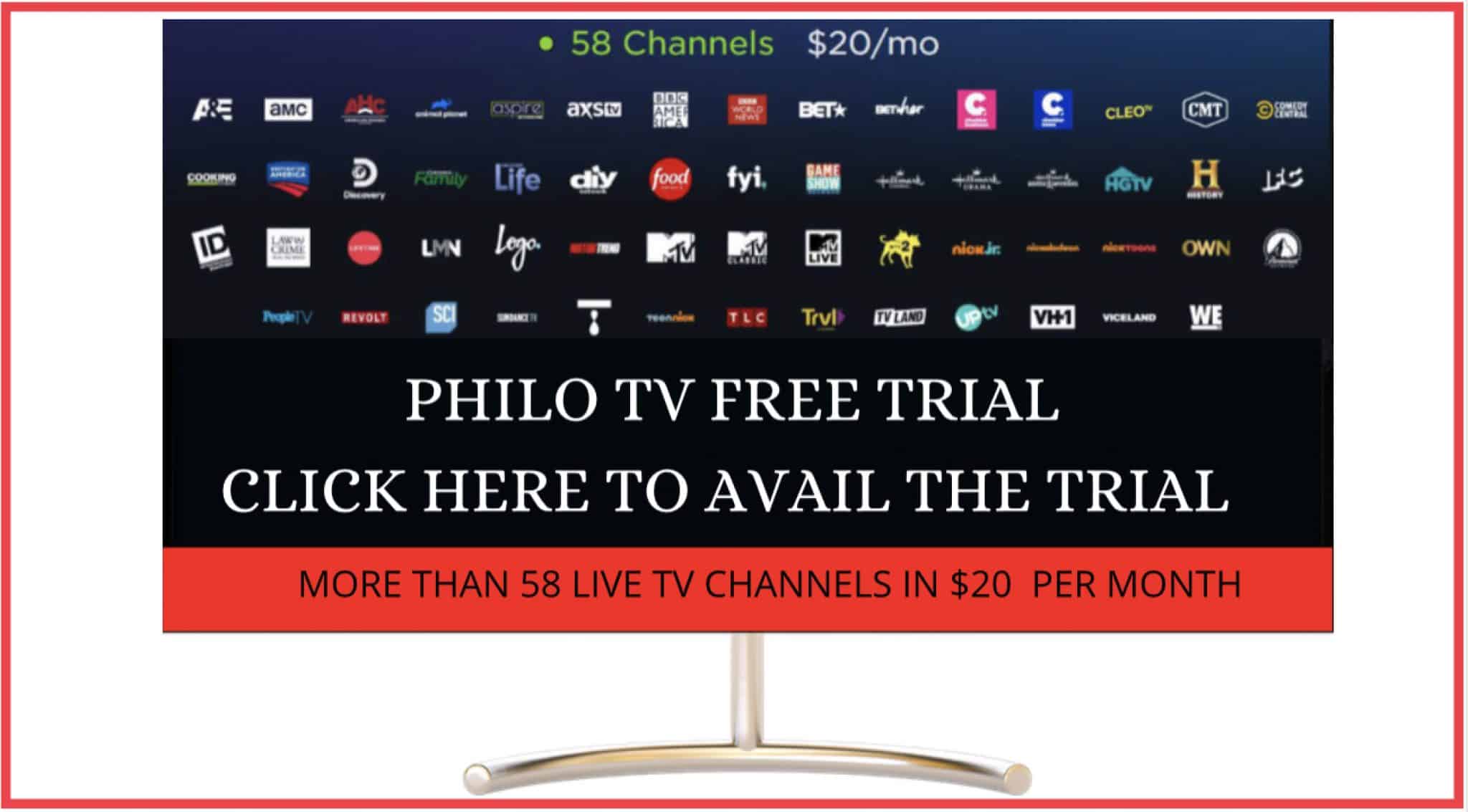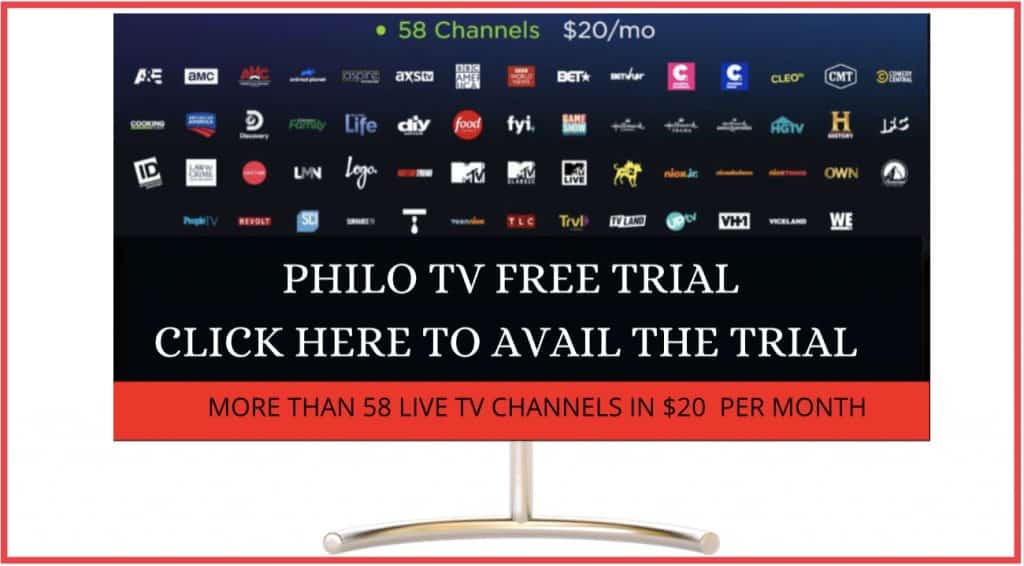 How to install Samsung TV plus app?
Fortunately, the Samsung TV plus app comes preinstalled in supported Samsung smart TV models. You will therefore not need to install it from the store. You can access your TV plus app on the TV home screen or the apps bar at the lower part of your screen. See more instructions on how Samsung TV plus works in the FAQ section of this article.
However, if you intentionally or by mistake delete the app you can follow the steps mentioned below to restore it.
Ensure you have login credentials for all apps because the process will sign you out.
Go to settings
Select support
Choose Self Diagnosis and
Select Smart Hub Reset
Note that you will now need to log back to your TV and all apps.
Also read Philo TV packages and add- on review
Samsung TVs that support TV + app
Various Samsung TV models support the app, but the list varies with the country. Therefore, there is no solid list of devices supporting the free TV streaming service. However, US residents with Samsung smart TV models made between 2016 and 2020 have access to the preinstalled service.
Similarly, Thailand and Europe residents can access the app without a hassle. However, the case is different for people living in Canada since none of the TVs made before 2017 supports the TV plus app.
Also, unlike with previous versions of the TVs, the 2020 models and newer will have dedicated TV plus buttons for increased accessibility.
How much does TV plus cost?
As we have previously mentioned, TV plus is a free TV service. The company describes it as a "No strings attached TV" since it does not have subscription plans, users can watch without logging in, no credit card info is required, and neither do users need to download additional apps to enjoy the service. Like Samsung puts it, it's "just free TV" and nothing more.
However, all the goodness of the free TV service is only available in a few countries that we shall mention in the following section.
Samsung TV plus channel list
Having launched in 2015 and given the good reputation of the mother company, you'd expect to see hundreds of TV plus channels. However, the free nature of the service, among other factors, hinders the expansion of the channel list. Regardless of this, the service has a commendable list of channels even though it cannot compare with those available on paid platforms.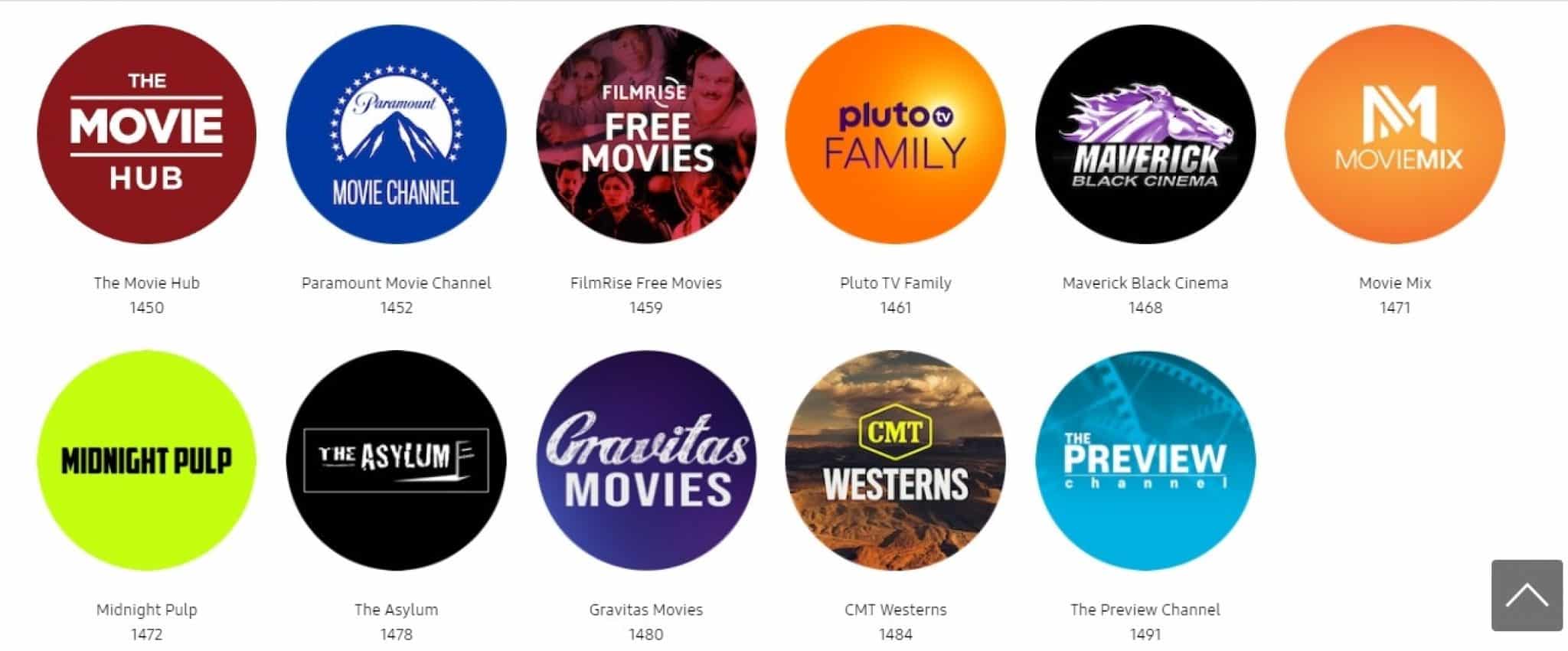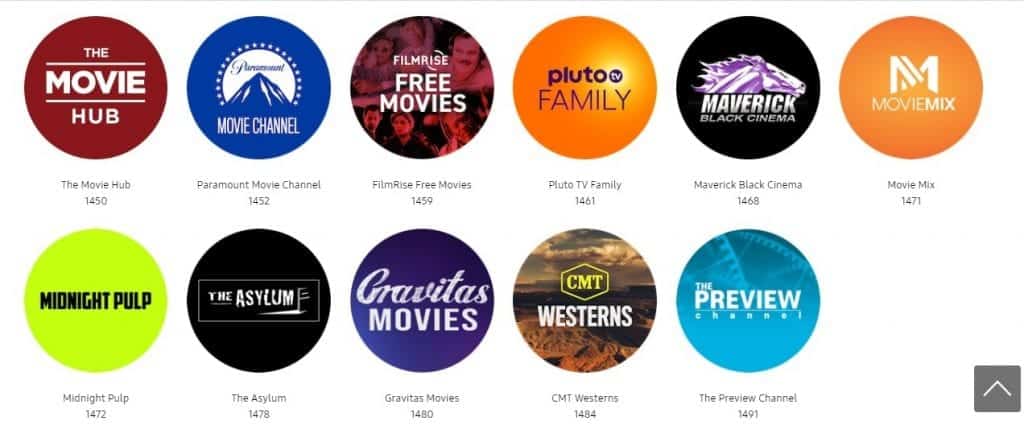 Also read Sling TV packages price 2020
However, unlike paid platforms Youtube TV and Hulu where different plans bring you pre-categorized channels, you can watch all of the channels available through the all-in-one free bundle. In other words, you get a diverse collection of TV channels from news agencies, entertainment networks, and live sports. Also, besides live TV, the app includes a selection of music and pure-movie channels as well.
It is worth that people in different countries will have different channel lists altogether. The US has the largest number of available channels of all the territories served by TV plus. Find the number of channels available in your region below.
Channels per country
USA: 120
Austria: 64
Germany: 64
Switzerland: 64
UK: 49
Korea: 35
Canada: 35
Thailand: 30
France: 26
Italy: 18
Spain: 18
Are you looking for channels available in the US bouquet?


As indicated above this bouquet has the largest number of channels and is poised to have a better selection of channels compared to the others. The news category channel selection includes CBSN, USA Today, TYT Network, Weather Nation, and Yahoo Finance, among others.
Compared to the news channel selection, the entertainment section is much better and bigger. This is because it includes channels like MTV Pluto TV, MTV Teen, Samsung Wild Life, Lively place, and Classic TV, among others.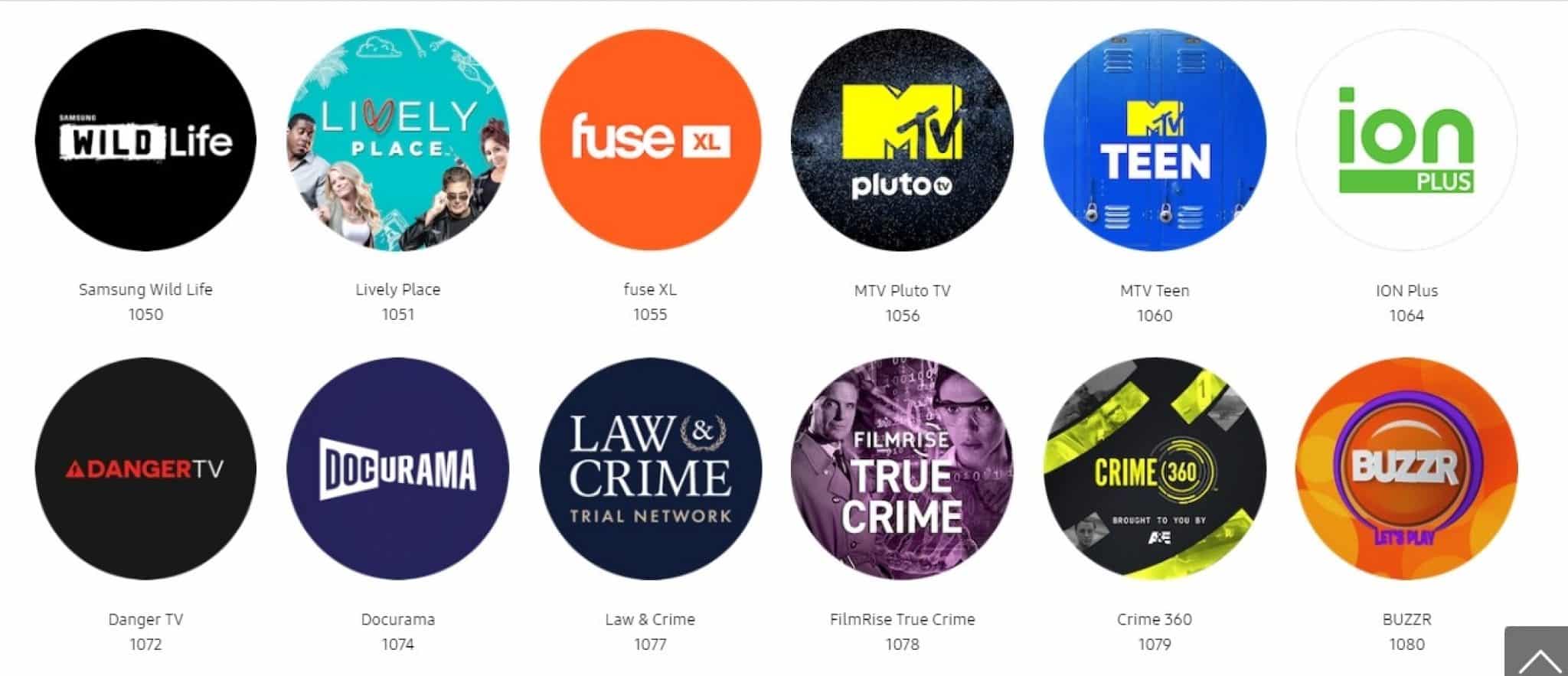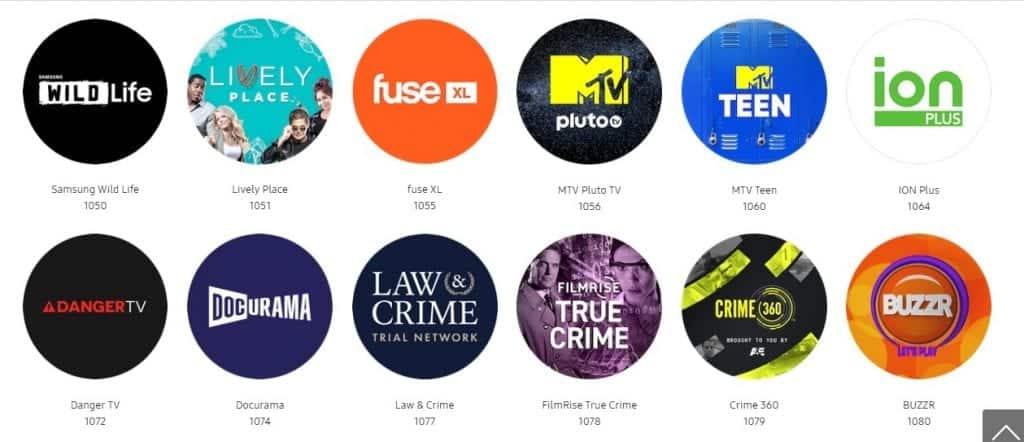 So you are a fan of sports and TV shows? Samsung TV plus has channels for every viewer. We say this because they have listed over 20 sports channels including Stadium and Fubo Sports Network to mention but a few. Kids, comedy, and some international channels are also included.
Samsung TV other apps
Samsung Disney Plus app
Samsung Disney + app brings unlimited entertainment to your house. The app is a combination of Disney channels including Marvel, Pixar, Disney, National Geographic, and Star Wars. However, you will have to part with some dollars to get the ad-free TV experience offered by this great TV app.
In addition to the ads-free experience you get through the app, Disney + also brings you exclusive access to original shows both new and those that have previously aired. Further, you get to stream and download your favorite TV shows on up to ten devices. Even better, you can stream on four different devices at the very same time without lags in speed or reduction of quality.
Note that Disney + app is available on other streaming platforms so you do not have to worry if you can't have it on your TV. Furthermore, all the Disney services are available by just connecting your TV to the streaming device.
Samsung ESPN app
You can download the ESPN app free of charge from Samsung's app store and enjoy watching thousands of live events. Besides the live-on-demand events, you also get to watch all ESPN channels, have exclusive access to original shows as soon as they air, and get the complete 30 for 30 libraries.
However, you should know that ESPN is a subscription service for which you need to pay. Regardless of the foregoing, you will not p for downloading the app from the store.
With the ESPN app installed on your TV, you can watch all your favorite sports from soccer, Tennis, NBA, NFL, and a variety of college sports, among others.
features
Free: Samsung TV is free with no hidden charges and no subscription fees. However, you may increase the utility of TV + Samsung by downloading and connecting with proprietary apps like Disney plus, ESPN, and more.
A diverse selection of channels: In countries where TV plus is available, the TV bundle includes channels from all orientations, including sports, entertainment, and news categories. In the US, there are about 120 TV channels distributed across these and other categories.
Apps: Other than the preinstalled TV plus app, Samsung smart TV is compatible with dozens of other apps available in the Samsung store. Also, some apps are available from other vendor stores. Some apps may require a subscription while others are free. Therefore, you should take your time and learn about the apps before downloading them.
FAQ
Samsung TV plus FAQ