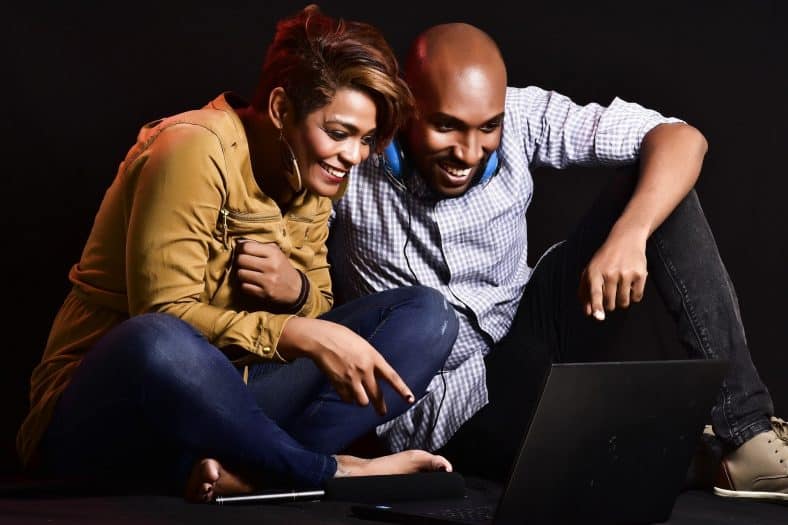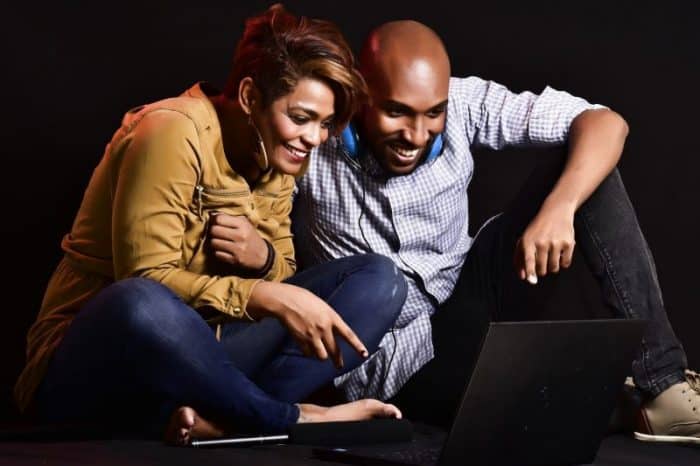 Select TV has joined the race for live TV streaming market share, but can it beat the veterans like Sling TV & FuboTV? Read this Select TV guide and make an informed decision. Select TV is perhaps the best way to watch free video content without having to do a rigorous search on the internet. We are still of the idea that the platform makes it easier to cut the cord without missing your favorite TV shows, movies, and live sports events.
Before Select, many cut the cord only to regret the inability to surf TV channels and other content sources. However, the TV platform we are discussing today ensures that you are comfortable, and you can search through hundreds of live TV channels. Besides, you also get access to a host of movie and sports channels. Continue reading our Select TV guide for a better understanding of this amazing service.
It is a video-based entertainment platform that aggregates hundreds of TV shows, Live TV channels, movies, and more from a wide array of streaming services. Besides the aggregation, the platform takes the step to organize all the content in a searchable and user-friendly way. In other words, the service is the home for all new and previously aired free TV shows, movies, and live on-demand content.
The company proudly claims to have a comprehensive Smart Guide for entertainment the world over. This is true to some extent because there is a large collection of content than you would ever need. What's interesting about the platform is organization and the low facilitation fees imposed.
What are the select TV packages available?
The platform is a content provider rather than a content creation network. In other words, and unless things change in the future, the platform does not have its original content. This best explains why they have low subscription fees compared to other streaming services. The platform has four main subscription TV packages, all of which are renewed at the turn of the year. Besides the four, we will also touch on the monthly plan as well.
1 Year Plan
To start with, the streaming service has a one-year select TV package priced at $19.95 per year. Note this is a discounted price and the package usually sells at $29.99. In addition to streaming, the package includes an HDTV antenna, which is valued at $19.99, Fast Pass online video library, cord-cutting Ebook, and free cord-cutting support for the duration of the subscription. In addition to the cost of the package, you will also be required to pay an extra $4.95 to get the antenna shipped. This is way cheaper compared to monthly plans of services like YouTube TV and Hulu Live.

You can sign up for select TV yearly plan at a discounted price here.
2 Years Plan
The two-years SelectTV package is similar to the one year package as far as the items included are concerned. However, there is a lock-in pricing mechanism giving you a better streaming experience on all your devices. Further, unlike how you would expect the price to be lower than that of two separate years combined, you may have to pay higher since the package sells at $39.90. Even with this pricing mechanism, the two-year select TV package is still worth it since you will be saving close to $50, and that's truly a big save.
5 Years Plan
The company hails the five-year subscription plan as the best among subscription packages. With this deal, you pay for four years' access to the service, and the company makes it five years through their generous discount. The plan goes for a discounted price of $79.80 and comes with a lifetime price guarantee and free customer support.
Like the other plans, you will get additional accessories, including a cord cutter guide and HDTV antenna. Note that you will need to pay for the postage fees to have the antenna delivered to you. However, the postage fee amounts to $4.95 are worth the extra dime, given that it will add free to air channels to your entertainment package.
Deluxe 5 Years Plan
The deluxe five years package is similar to the ordinary five-year plan, with the only exception being that you will get two HDTV antennas instead of one. The Deluxe Select TV package is priced at $99.75 and an extra $4.95 for the antennas' postage.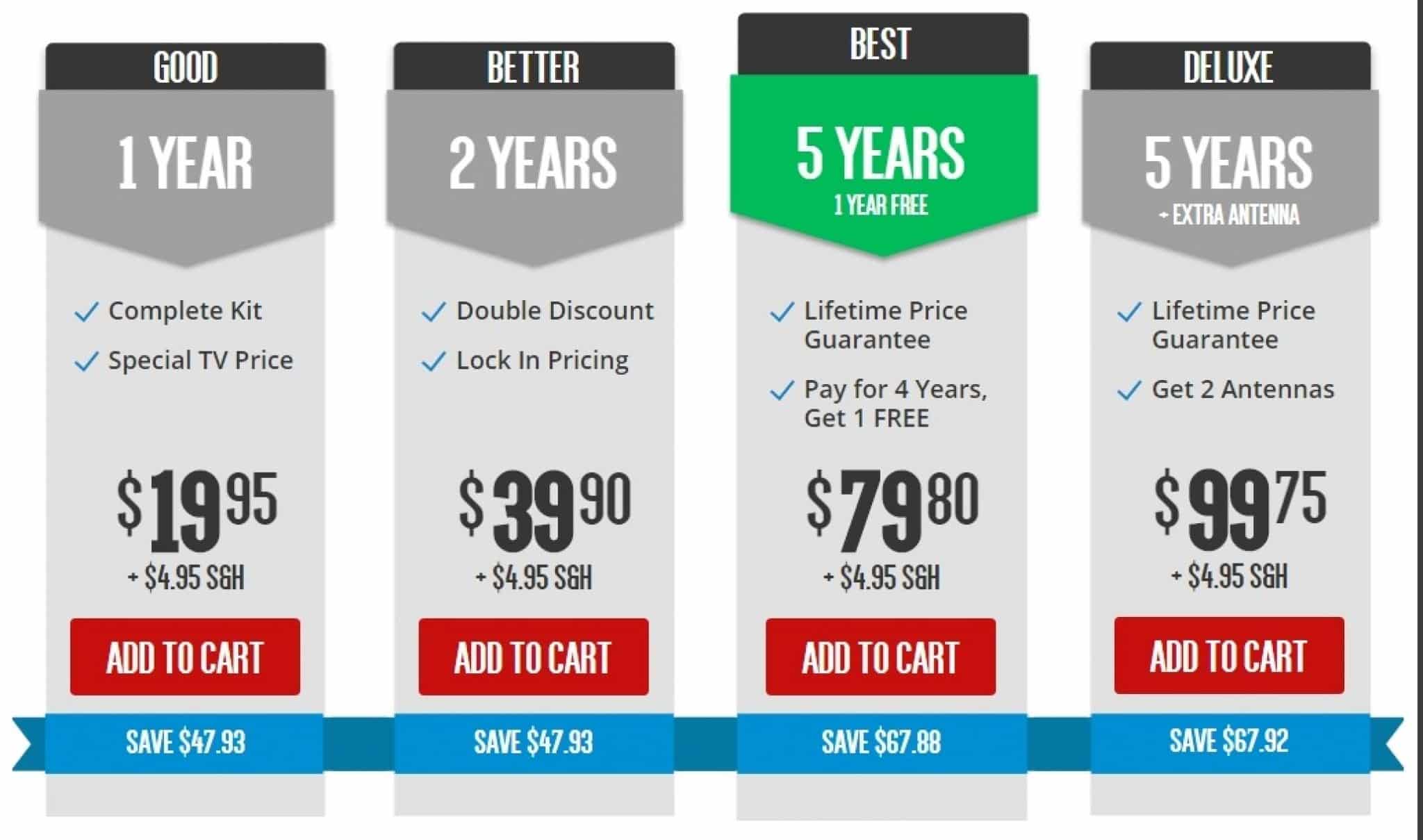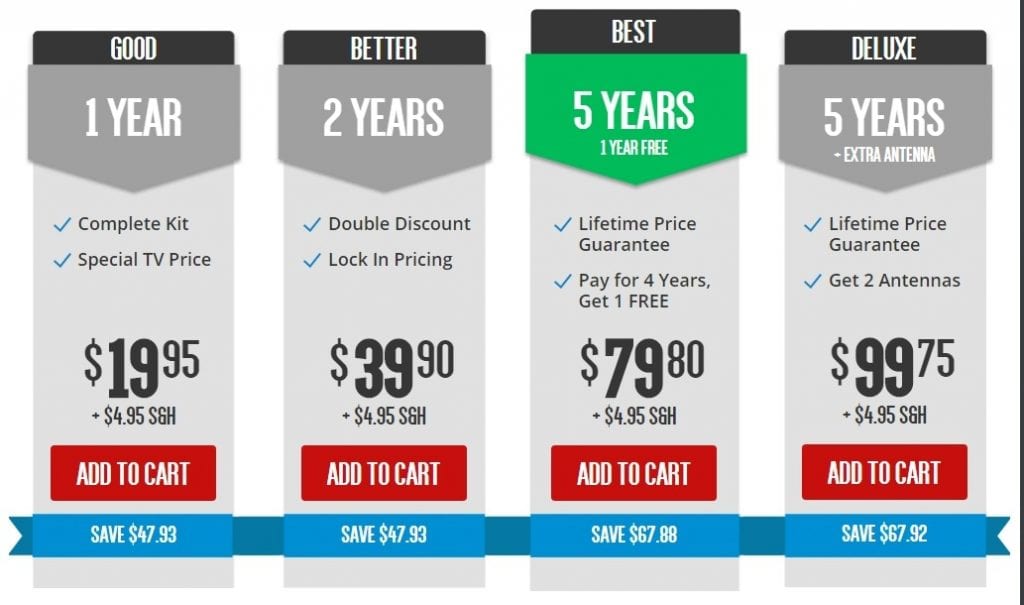 Besides the four annual plans, you can also enjoy all the goodness at a monthly Select TV cost of $2.99. While this may look expensive compared to the above one to five-year plans, it gives you the freedom to cancel the service at any time and save money.
Check All discounted prices of Select TV now.
Channels
As we have previously mentioned, this a content aggregation platform. You will, therefore, have access to more than one hundred live TV channels to choose from. Perhaps, the best part is the wide selection of channels from news networks, sports, and entertainment networks as well as comedy and kids' favorites. The Select TV channels include some of the most-watched networks, including ABC, FOX, The CW, CBS, NBC, Cartoon Network, and hundreds more.
Select TV box
Unlike other TV streaming services that come with specialized hardware, there is nothing like a select TV box. Instead, users access the services from their ordinary devices­. You can use a laptop, tablet, or desktop–from which you can then connect to the TV. This is convenient for many users since you can watch content anywhere and at any time.
What you will get with a Select TV subscription?
Every subscription for one year or above comes with at least one HDTV antenna. This will help you catch local TV stations without paying more. Also, you get a cord cutter's EBook, and a fast pass to a vast online video library.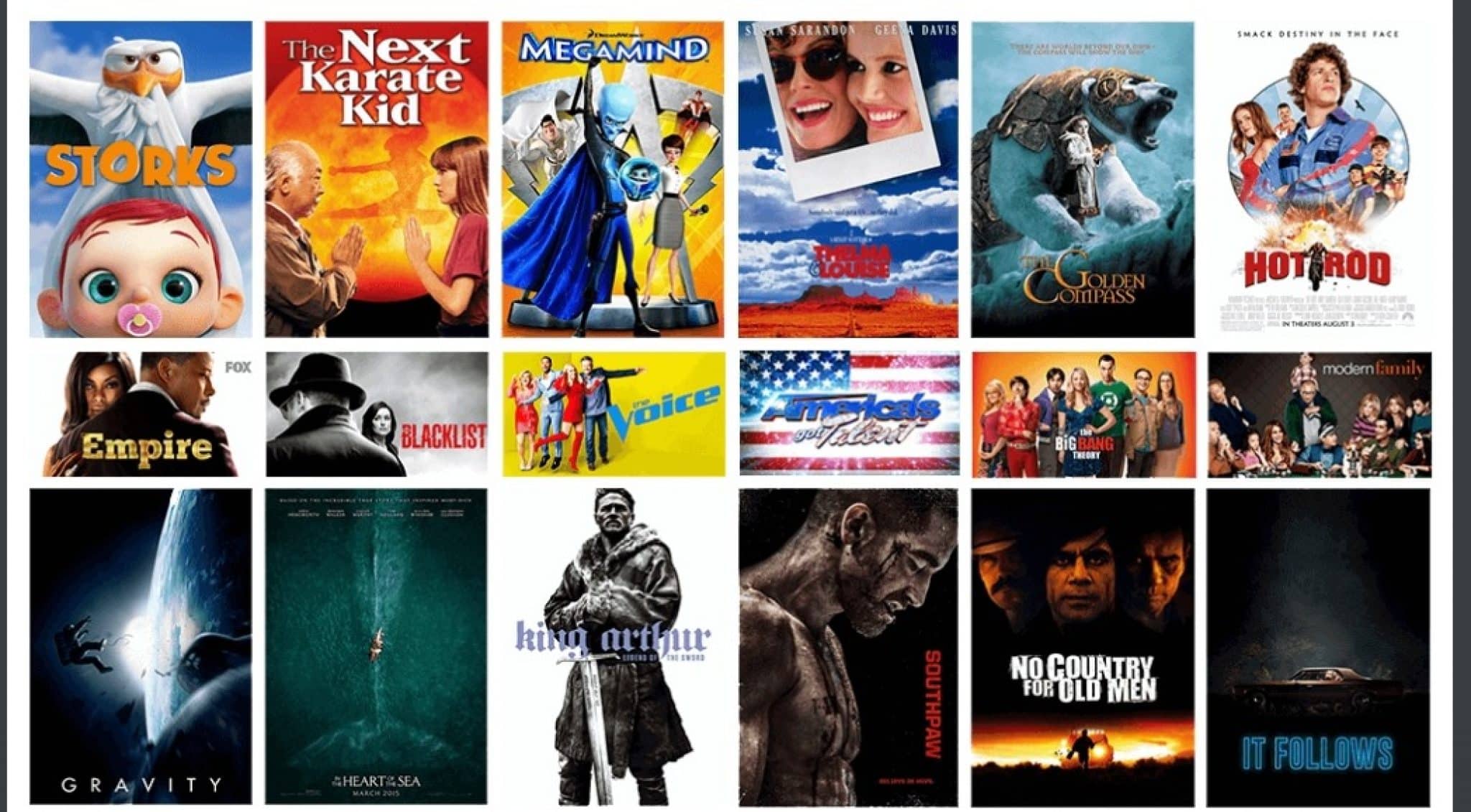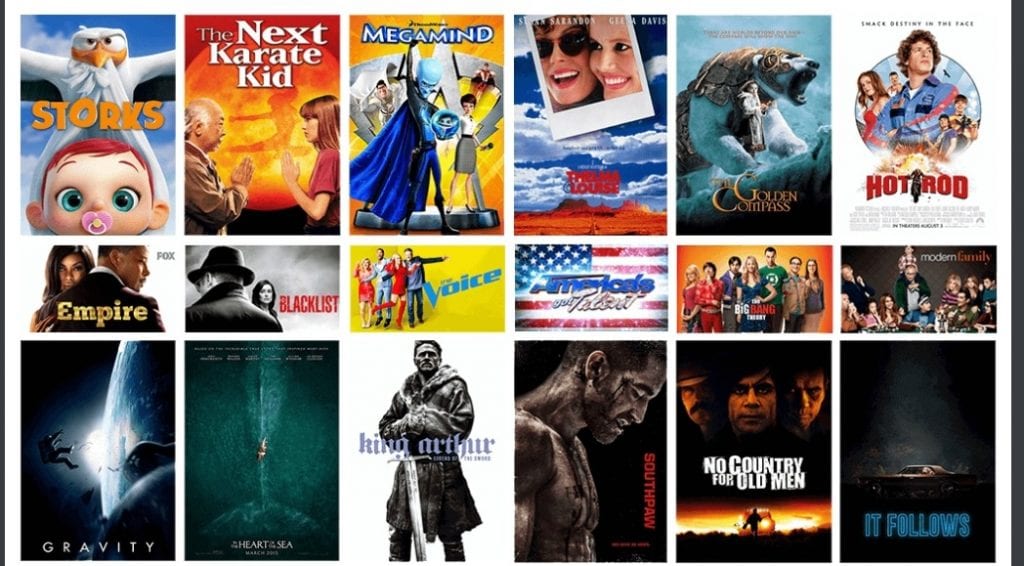 Furthermore, the Select TV service brings together over 700, 000 TV shows, more than 100, 000 movies. Additionally, there is close to 2, 000 streaming TV channels, a host of radio stations and a pay per view deal finder. This includes all the freely available content as well as content you will need a subscription to access. And is there a free trial for select TV?
Select TV free trial
Unfortunately, Select TV does not have a free trial on offer. However, you can still get free trials from some of the services compatible with the platform. There are chances of getting a combined free trial of up to six months on proprietary services. If you wanted to experience the platform before committing your money, we recommend the low-risk monthly plan that sells for $2.99. You can cancel the subscription during the billing period or upgrade to other plans depending on how you like it.
Features
Wide selection. It is not about TV streaming alone. With Select TV, you can also watch TV shows from various content networks as soon as one day after their release. And the package pricing is fair given the number of live TV and movies available.
Integration with other streaming services. Content aggregation requires a high level of integration. This platform brings you that and more. The platform integrates with popular content networks and streaming services, including but not limited to Hulu, Netflix, Sling TV, and iTunes.
No specialized devices. Instead, you use your laptop, desktop, or tablet to watch.
Conclusion
Select TV is both a platform and a service. It brings you hundreds of free content at lower prices enabling you to watch without a hustle. It is perhaps the best low-budget option for cord-cutters. As at the time of writing, you can get a one year access to the platform for a discounted price of $19.95. And while their subscription plan does not offer much flexibility, it is still worth the try. Again, the monthly plan goes for only $2.99. Even without a free trial, you can use this plan to see if it serves the purpose right.