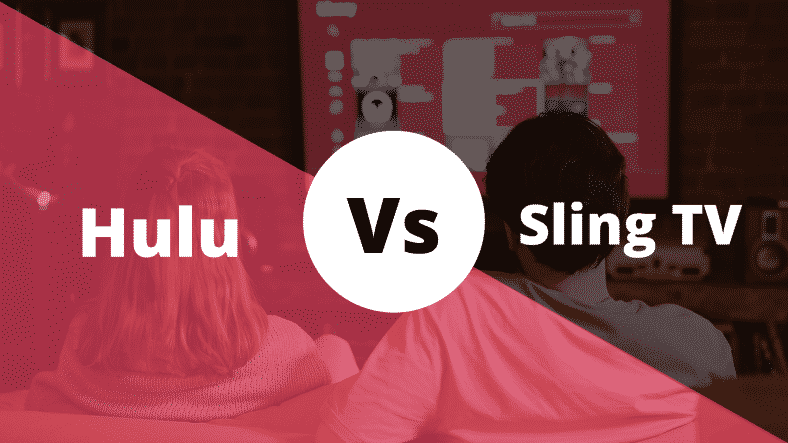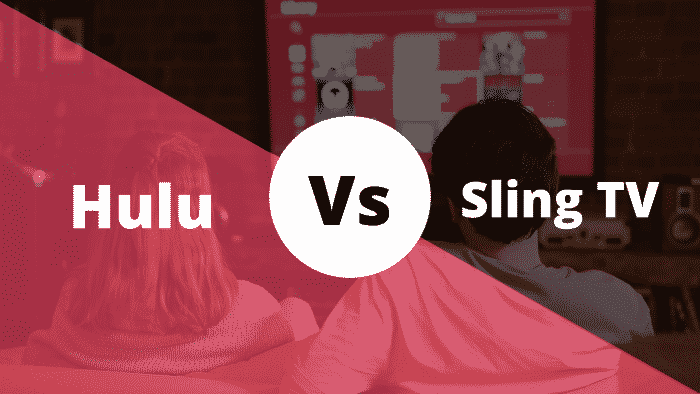 Hulu Vs Sling TV is a discussion that will occur in the minds of many when the topic of TV streaming comes up at any time. The platforms have a considerable fan base. Therefore, it becomes impossible to convince a fan of one to switch to the other. But why would you tell anybody to switch from one streaming service provider to another?
Maybe the features, DVR storage, more channels on one platform than are available on the other? For any reason, it is always better to lay bare the features and give an honest opinion about the subjects. That is what you get from our Hulu Vs Sling TV comparison.
Hulu Vs Sling TV Plans
The subscription plan is the first thing when we compare Hulu and Sling TV streaming services. Most of the time, the plan alone­–without any further details about the provider–will either attract or repel you. This is to say that the features, the number, and nature of channels available are essential factors when you choose a TV streaming service. And what do you get?
A Hulu +Live TV subscription brings you a well over 65 live TV channels combined with the Hulu streaming library at the cost of $54.99/month–this is lower than the monthly subscription of YouTube TV. Although not famous, Hulu has another subscription plan: Live TV-only package selling for $ 53.99 a month.
On the other end, Sling TV is much cheaper with Sling Blue selling at $30 and Sling an orange plan for $30 a month. However, the two plans have fewer channels when compared to Hulu TV. With all things considered, Philo TV package is cheaper than both Sling TV and Hulu with the basic subscription going for $20 a month.
| Plans | Price per month | No of channels | Streaming screens | Commercials | Free Trial |
| --- | --- | --- | --- | --- | --- |
| Hulu Plus Live TV | $54.99 | 65+ | 2 | Yes | 7 Days |
| Live TV only | $53.99 | 65+ | 2 | No Ads | 0 |
| Hulu No ads | $11.99 | 0 | 2 | No Ads | 30 Days |
| Hulu Ads supported | $5.99 | 0 | 2 | Yes | 30 Days |
| Sling Blue | $30 | 45+ | 3 | Yes | 14 Days |
| Sling Orange | $30 | 31+ | 1 | Yes | 14 Days |
| Sling Orange + Sling Blue | $45 | 50+ | 3 | Yes | 14 Days |
Channels and add-on comparison
The content available to you is one of the factors determining the value of a Streaming service. Both Hulu and Sling TV have been adding new channels to improve their subscription packages for different audiences. It is worth noting the two services provide access to lots of TV shows, movies, and Live TV from the major TV networks, albeit with some differences. Let's get down on each for a better view.
Hulu +Live TV channels
This is Hulu's primary plan that is designed to bring everything you would need to watch. Further, the package's catalog includes over 60 live TV channels. You can check Hulu's channel listing to ensure your favorites are included before committing to the subscription. However, you will notice that Hulu gives you access to TV channels by some of the major networks, including Fox, ABC, NBC, CBS, CNN, HGTV, and ESPN, among others.
However, there is a disappointment awaiting fans of Viacom-owned TV channels like AMC, MTV, and Comedy central since these are not available in Hulu. Regardless of the foregoing, Hulu is a great choice for the array of channels available. Some of Hulu's popular add-ons include the Espanol add-on that adds some Spanish channels to your TV catalog, Destination America, HBO Max with 7 days free trial, and Showtime. Further, monthly prices for the add-on are in the range of $9- $15.


Sling TV channels
There is no mutual exclusion of channels between the Blue plan and the Orange plan. However, the Blue focuses more on news and entertainment, while the Orange is more about sports and families. For this reason, the orange package has more of Disney owned channels while the blue plan has entertainment channels, including AMC and Comedy central.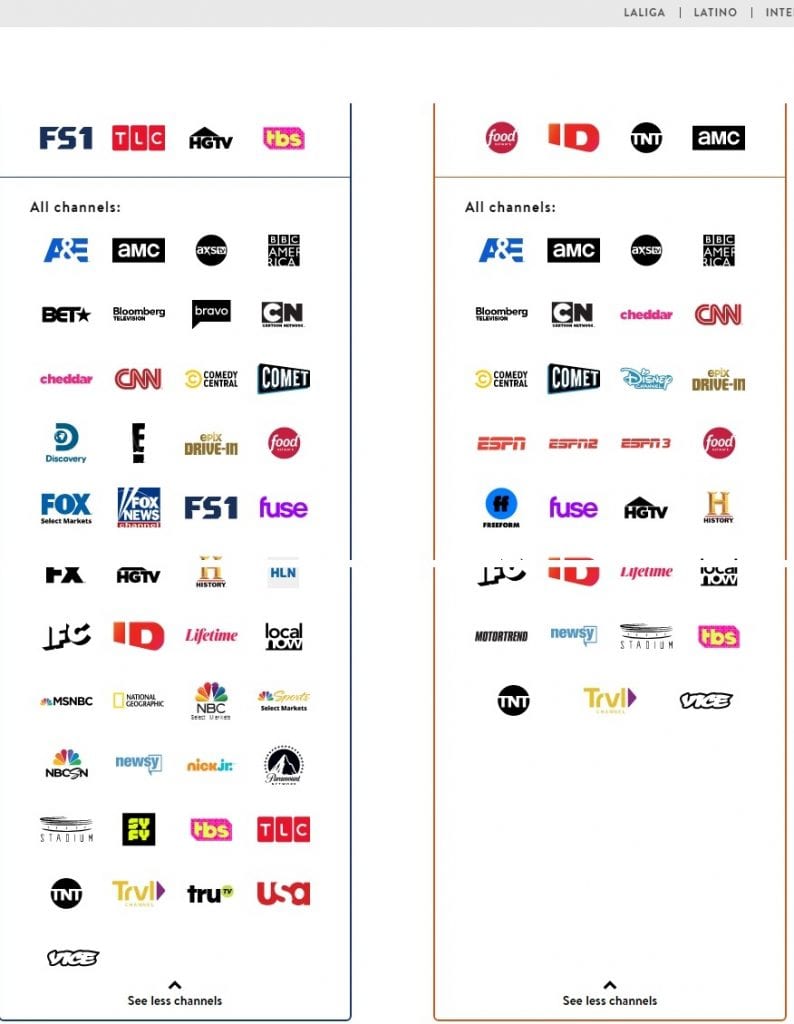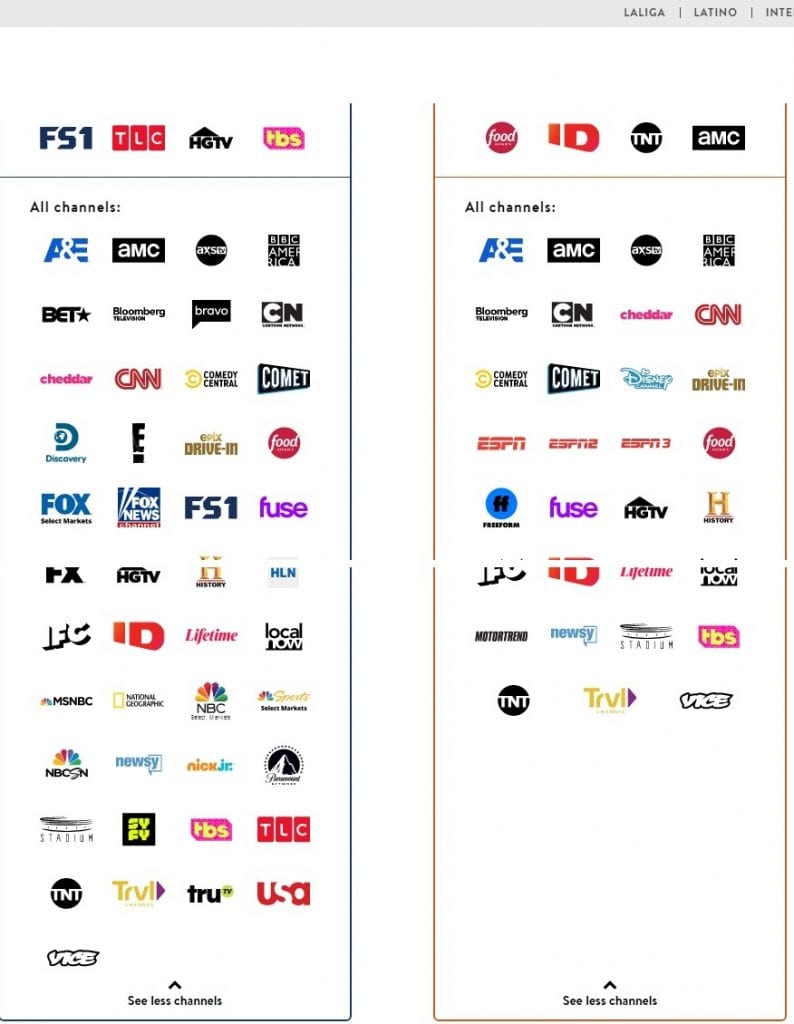 Does Sling TV come with add-ons?
Oh yes. There are add-ons for almost everything. Meanwhile, add-ons are grouped in various categories depending on the target audience and themes. However, note that the add-ons may have the same names for both the blue and orange plans but may have completely different channels altogether. Other than the grouped-channels add-ons, there are add-ons for single channels too. Further, the add-ons are available at prices ranging between $5 and $20.
Hulu + Live TV
Sling Blue
Sling Orange
Orientation
General content
News & entertainment
Sports and families
Popular channels
Fox, ABC, CBS, NBC
Fox, CNN, FS1, TLC, MSNBC, cartoon network
ESPN, A&E, ID, TNT, AMC, TNT, cartoon network
Popular add-ons
Showtime, Cinemax. Starz, HBO max
Epix sports extra,
Kids extra

News extra, lifestyle extra
Subscription plan
$54.99/month
$30/month
$30/month
Hulu vs Slingtv DVR comparison
Next, we compare Hulu and Sling TV based on DVR storage available with the basic subscriptions. DVR storage allows you to record your favorite TV shows and access them any time, and from any device.
On this aspect, Hulu TV takes the day with 50 hours of DVR storage compared to Sling's 10 hours of storage. However, you are not stuck with the limited DVR since you can improve your Hulu +Live TV experience by paying an additional $15 a month. This will allow you to fast forward through ads and also give you an additional 150 hours of cloud DVR storage. And as long as you want because there is no expiry of your record.
With the Sling TV subscription, there are limitations to the programs that can be recorded. Also, some shows and TV programs will not allow you to fast forward through commercial advertisements. However, you can add 50 hours of DVR by paying an additional $5. Again, even with the add-ons, neither Sling TV nor Hulu can beat the 500 hours of space offered across Fubo TV subscription plans.
Again on cloud DVR storage, Hulu +Live TV emerges the winner because of the generous storage of up to 200 hours and the fast-forwarding capabilities. The price of the add-on is high but worth it.
| DVR | Hulu | Sling |
| --- | --- | --- |
| Cloud DVR | 50 Hours | 10 Hours |
| DVR add-on | $15/month | $5/month |
| DVR add-on space | 150 Hours | 50 Hours |
| Recording | Unrestricted | Partial |
Number of screen comparison
TV streaming becomes enjoyable when different members of the family can watch different programs at the same time. Hulu +Live TV subscription allows you to stream your favorite shows and live TV on two separate screens at the same time.
Besides the two screens available with the basic plan, Hulu has an add-on to which you can subscribe at $15 a month and enjoy unlimited screenplay on various devices at the same time. Even though the screen addition add-on may seem expensive, we think it is worth it given that there is no limit on the maximum number of screens.
The case of the number of simultaneous screens is somewhat different for the Sling TV packages with the Blue plan allowing at most three screens streaming at the same time while the Orange plan allows a single screen.
We could not find a screen addition add-on for either of the Sling plans, and this is a big letdown to Sling customers.
Supported device comparison
A Hulu Vs Sling Tv comparison can be complete but not without touching on devices supported by each. While both are available via the web, the two platforms have some minor differences in the devices they support.
Both services can be accessed through Android and iOS phones and tablets, selected Samsung, LG, and Apple TV devices, Fire TV, Chromecast devices, Xbox one, android tv, and select Roku models.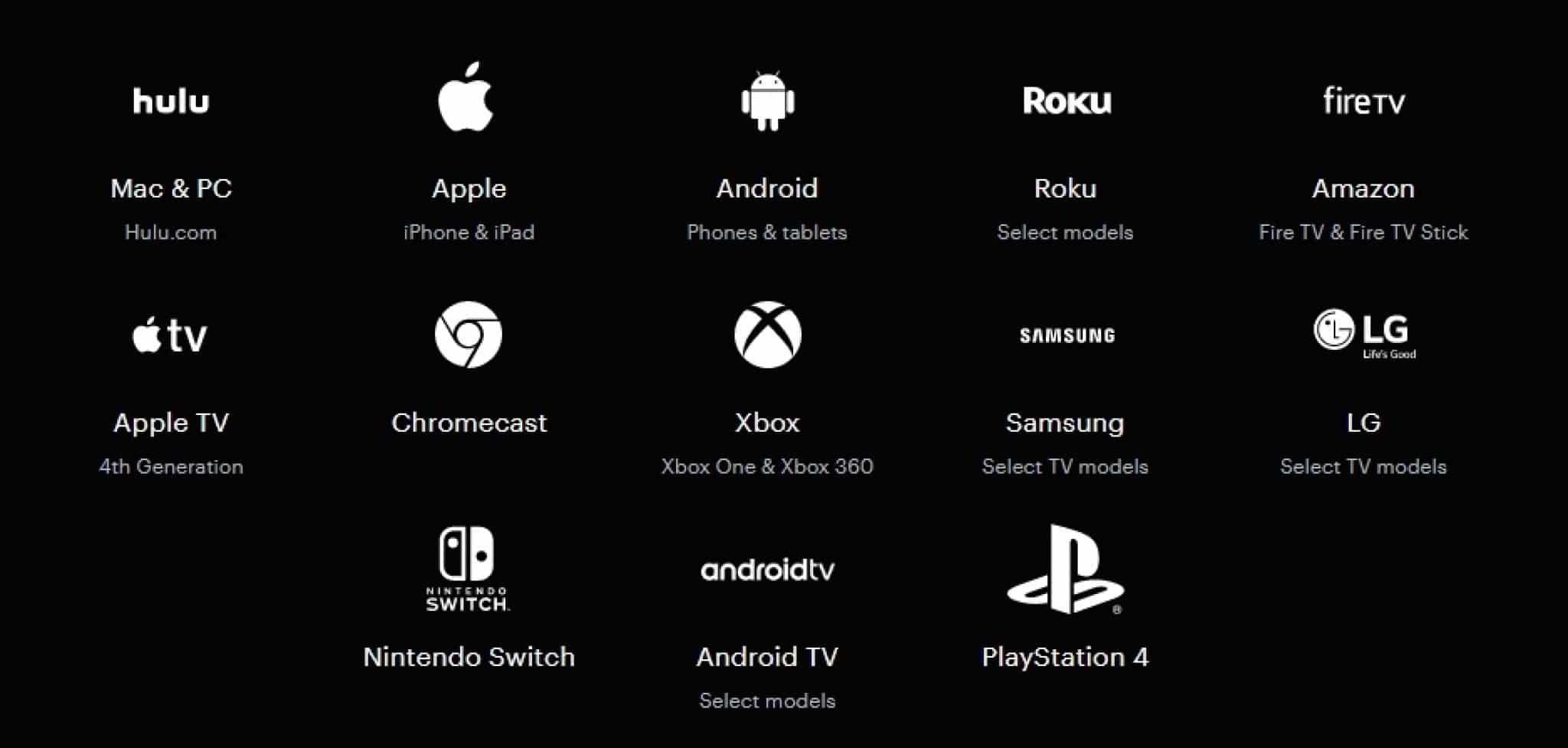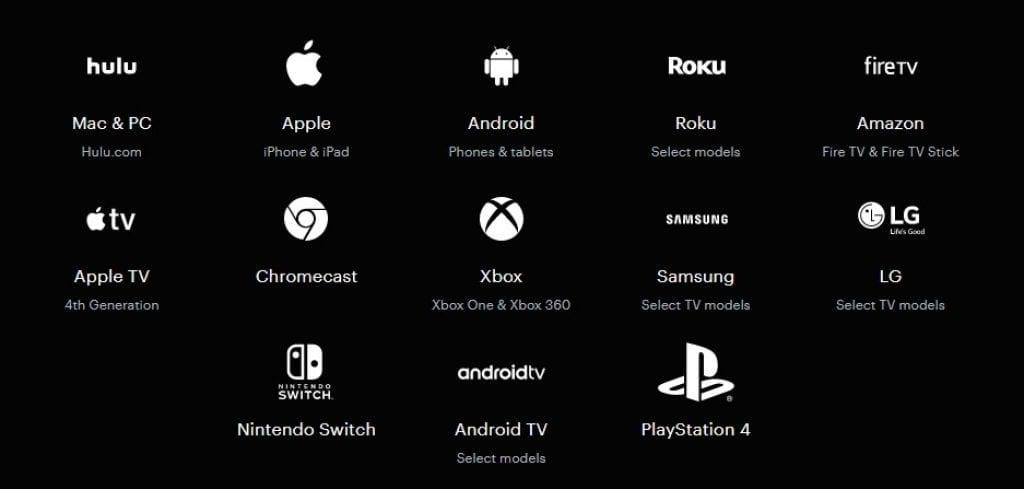 In addition to these devices, Sling TV supports, Tivo Stream, and oculus devices while Hulu has added support for Xbox 360, Nintendo Switch and Playstation 4.
However, it is worth mentioning that neither of the two services is available for Sony TVs despite both of them showing interest in supporting high-end gaming consoles and modern platforms.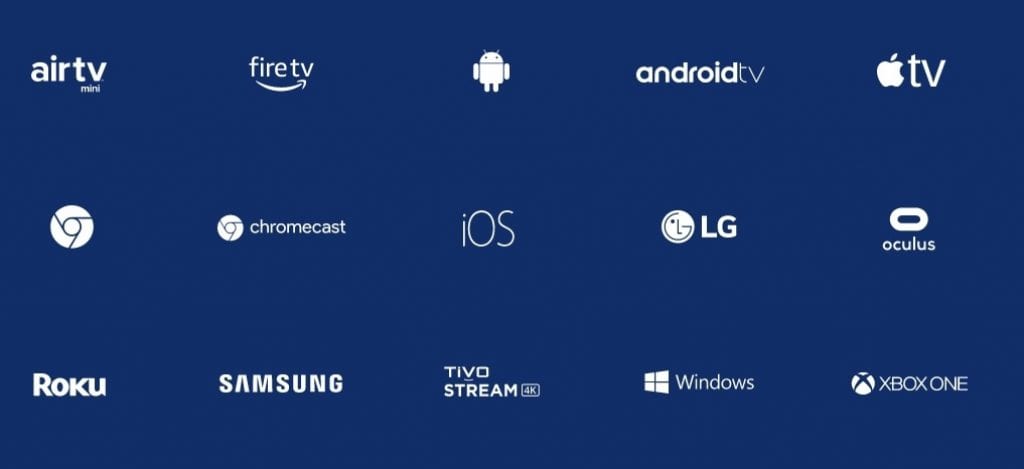 Further, if you look keenly on the supported devices, you will notice that each service has unique platforms they support. For instance, while Hulu does not support Oculus devices, it compensates that by catering to PlayStation 4 fans. Therefore, this round ends in a draw.
Extra/Missing features
None of the two services has extra features. They all provide basic TV streaming services you'd expect from a streaming service. In other words, there are no missing features except for some minor differences between the two platforms.
Final word
As highlighted in the Sling TV vs Hulu live comparisons above, each of the two services has both benefits and downsides. We could not decide which platform is better with devices. This is because the two are almost similar, with each compensating lack of support for a particular platform with another.
In general, Sling TV maybe your best option if you are working with a low budget. To be specific, the Blue plan is suitable for entertainment and family, while the Orange plan is inclined towards sports.
Hulu +Live TV, on the other hand, is a jack of all trades. The service brings you channels from the general TV scope, including channels from major TV networks across the USA. Unlike her counterpart, Hulu is generous with the number of simultaneous streaming screens you can have.