Looking for cord-cutting services, you are in the right place. We are going to review one of the top streaming services FuboTV in this post. You will get all the details like FuboTV plans cost, features, Add-ons, its pricing, complete channels list and frequently asked questions about FuboTV.
Let' start with its subscription plans and their pricing.
How much does FuboTV cost?
The FuboTV has different subscription plans. So its cost depends on which plan you choose. Initially, Fubo TV has 5 subscription bundles with varying numbers of channels, DVR storage, simultaneous screens and other features. It has revised its subscription bundles recently and a total of 4 packages are available currently.
FuboTV has four plans for new subscribers
Starter Plan- This is the base plan offered by FuboTV. It costs $64.99 per month and offers 111 channels and 130+ events in Ultra High Definition (4K resolution). It comes with 250 hours of DVR cloud storage. The standard subscription plan subscribers can access content on three screens simultaneously. However, the subscriber can increase DVR storage and the number of screens by purchasing an Add-on with this plan. This subscription package price was revised from $54.99 to $64.99 recently and increased the number of simultaneous screens to three and DVR storage of 250 hours.
Fubo Pro subscription Plan – This plan costs $92.96 per month but you will be charged only $69.99 per month due to 24% discounts. It also offers a 7 days free trial for new subscribers. The Pro package offers the same channels and events of the standard plan with two add-on features. The Cloud DVR space of 1000 hours per month capacity plus streaming on unlimited screens simultaneously (Maximum 10 screens at home). There are 111 channels and 130+ events in Ultra High definition available in this subscription plan. This Fubo Pro plan is the most value for money package and best for family due to unlimited screens and 1000 hours of DVR storage. When you purchase the unlimited screens and 1000 hours of DVR storage add-on, Fubo TV charges $9.99 per month and $16.99 per month repectively.
Elite Plan – This is the premium subscription plan for Fubo subscribers and it is priced at $79.99. There is no discount available with this package. The number of simultaneous streams and DVR storage is similar to Fubo Pro subscription. However, you will get 48 additional channels available with Fubo extra add-on. Therefore, you will get a total of 159 channels (111 Pro Plan channels + 48 Fubo Extra channels) with this Fubo TV bundle.
FuboTV Latino Plus

-The Latino Plus FuboTV subscription offers Latino channels only and exclusive for Latin TV lovers. The price of this plan is $32.99 a month. Fubo TV does not offer any free trial or discount promotion with this package. This plan comes with a total of 37 Latin channels. This subscription plan is also offering 250 hours of DVR and streaming on 02 screens at a time.

The 37 channels covers 100+ sporting event in different categories.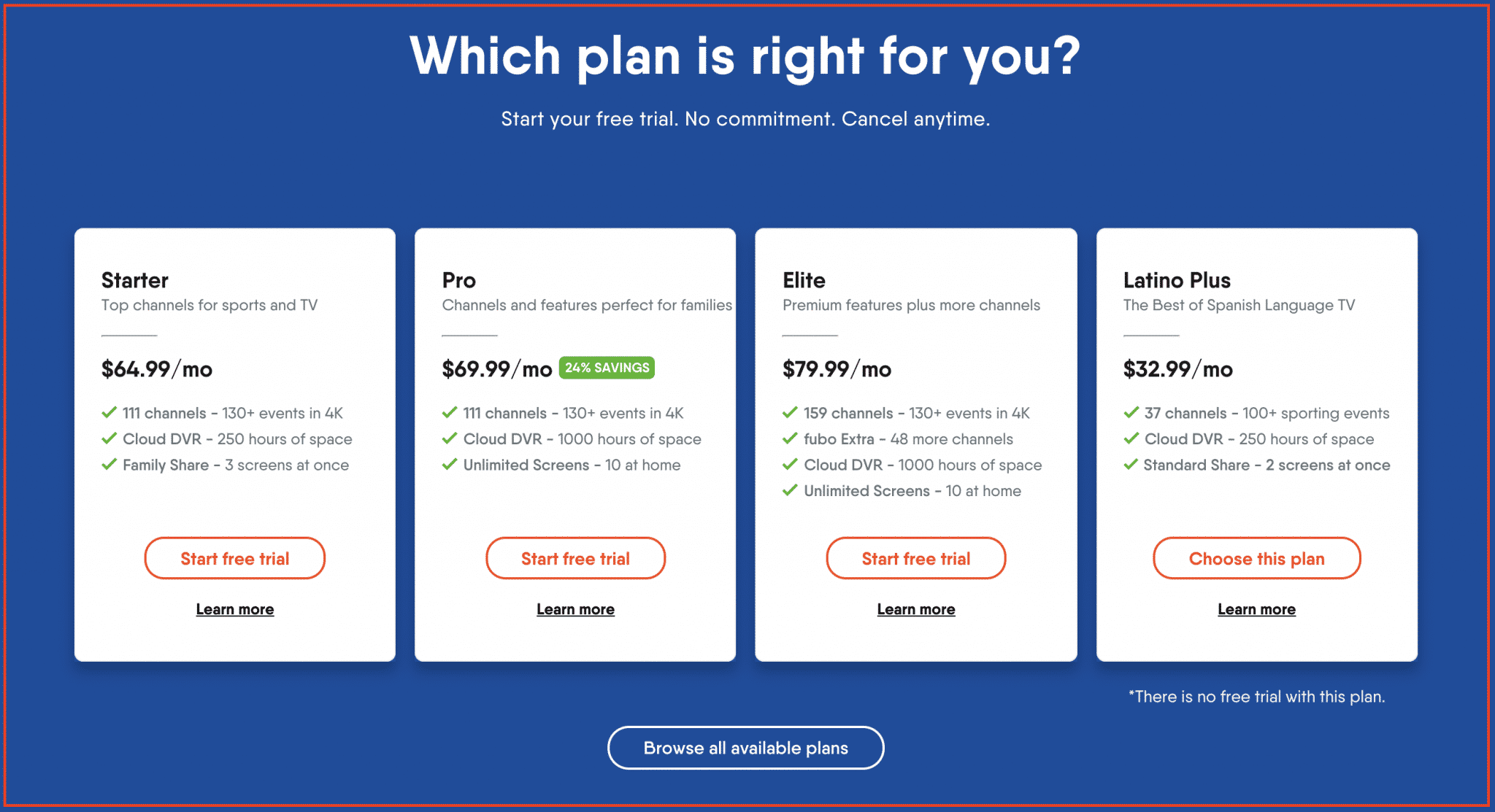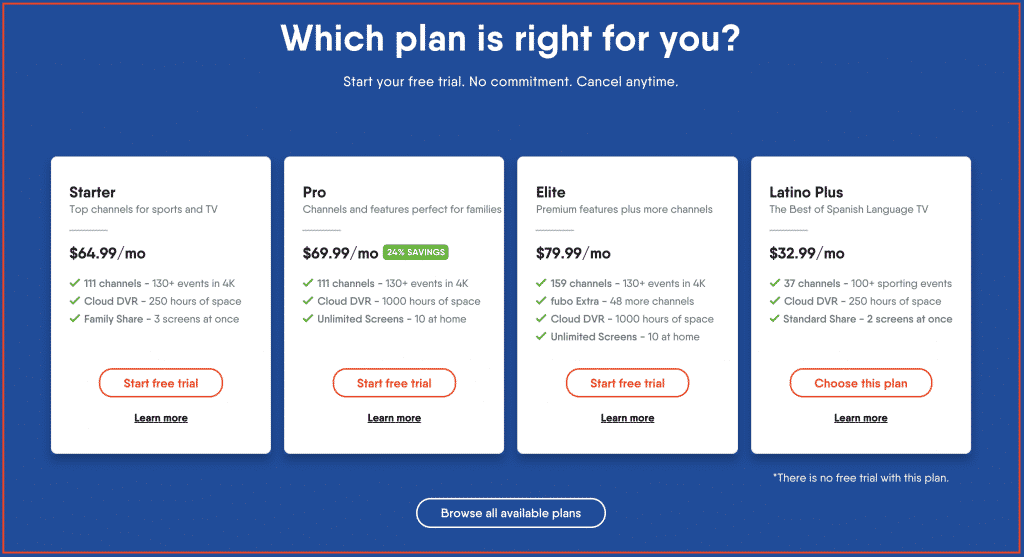 How many Channels does FuboTV have?
FuboTV has curated its package as per the subscriber's choice. Some of the network channels are available as an add-on package. Therefore, the subscribers should check the complete FuboTV channels list before upgrading their subscription plan. The complete list of channels is given below.
FuboTV Channels
As we mentioned in the subscription package section, Fubo TV offers a minimum of 111 channels with a starter plan and pro plan while 48 additional channels are available with FuboTV elite subscription bundle. Latino Plus plan subscribers get 37 channels. You can find all the Fubo TV channels available with each FuboTV bundle.
In addition to channels available with main subscription packages, Fubo TV offers different features and channels add-ons. You can upgrade your package by subscribing to Fubo TV add-ons by paying an add-on fee.
Fubo TV add-ons packages
Fubo TV offers three types of add-ons. Features upgrades, premium add-ons and channel add-ons. You can subscribe to features upgrades if you wish to increase the number of screens and DVR storage.
Features upgrades
Family Share Add-on – The price of this add-on is $5.99 per month. After subscribing to this Add-on, the subscriber can watch FuboTV channels on three devices at a time.
Unlimited Screens – The subscribers can access the Fubo TV content on unlimited screens by subscribing to this add-on. It will cost $9.99 a month.
Cloud DVR 250 – This Add-on gives DVR storage of 250 hours. It costs a subscriber $9.99 per month. You can store your favorite sports matches, TV Shows and movies and access later.
Cloud DVR1000 – This is the costliest Fubo TV feature upgrades and the subscriber need to pay a price of $16.99 a month. It will give a DVR storage of 1000 hours to save content for offline viewing.
Premium Add-on
The premium add-ons are network-based and give you access to channels of a particular TV network. Fubo offers 6 premium add-ons currently.
Sports Plus with NFL Redzone
This add-on will cost you $10.99 a month and offer 26 channels. You can check out channels detail in the below image. This is the most sought-after add-on among football fans.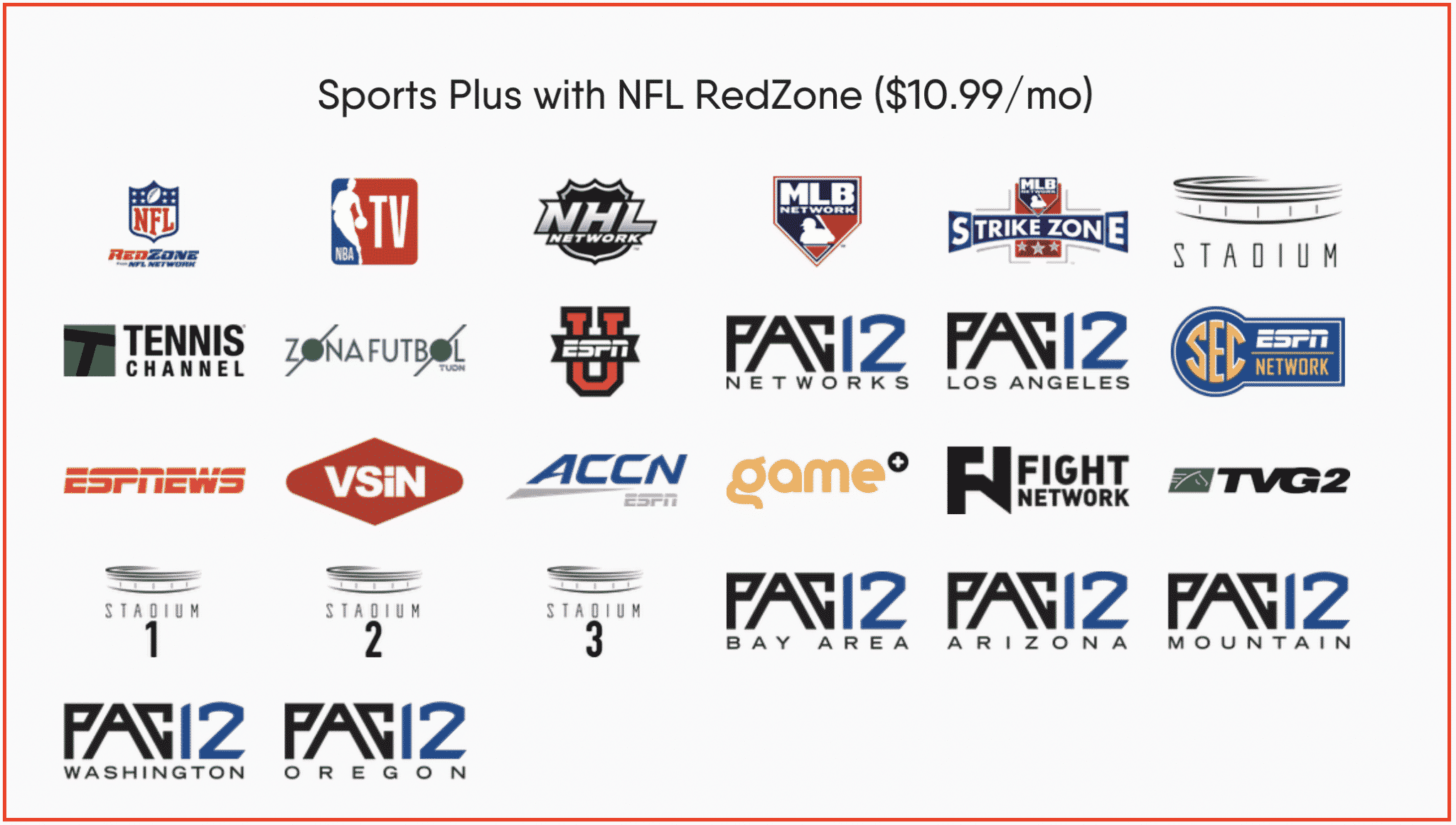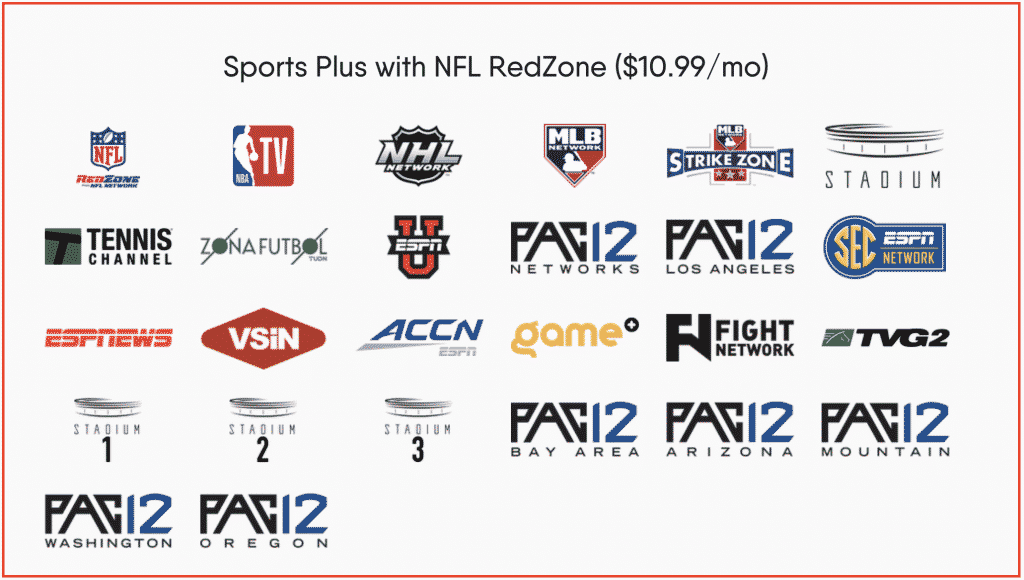 Showtime Add-on
The price of the Showtime add-on is $10.99 a month and you can access 9 channels of the Showtime network. The channels include Showtime, Showtime 2, Showtime West, Showtime Showcase, Showtime Extreme, Showtime BET, Showtime Next, Showtime Family and Showtime Women.
EPIX Add-on
The subscriber can watch Epix network live channels with this Fubo TV add-on package. It will cost you $5.99 a month and you can watch thousands of movies, TV shows plus live TV channels. The live TV channels available with this bundle are Epix, Epix2 and Epix Hits.
STARZ Add-on
This add-on is for STARZ movie and TV shows lovers. You can watch all STARZ Network live channels and on-demand movies and TV shows. The STARZ subscription add-on will cost you $8.99 a month. There is no discount available with the STARZ add-on.
But you can subscribe to STARZ free trial of 7 days with STARZ's official website. STARZ also offers a discount promotion of $5 per month from time to time. You can check out STARZ subscription details here. The following channels can be watched online with this Fubo TV package.
STARZ
STARZEncore
STARZ Kids & Family
STARZ Edge
STARZEncore Espanol
STARZ Comedy
STARZ in Black
Showtime + STARZ + EPIX
This is the bundle package of STARZ network, Showtime and Epix channels. This is the best package if you want all channels of these three networks. It is economical to subscribe to this bundle rather than subscribing to all three separately.
The cost of this Fubo TV package is $19.99 a month. If you subscribe to all three add-ons one by one, you will be charged a sum of $26 a month. Therefore, you can save $7 a month with this Fubo TV add-on bundle. The number of channels will be the same.
AMC Premiere
This is the 6th Fubo TV premium add-on that offers AMC Network originals, TV shows and full-season binges ad-free. This Add-on will cost subscribers an amount of $4.99 a month and will offer access to a wide selection of Video on Demand content of AMC Network.
Fubo TV channels add-ons
You can get extra channels with these add-ons.
Fubo Extra
The subscribers can get a total of 48 extra channels with this add-on. Fubo extra will cost $7.99 a month. Fubo extra is available with Fubo TV elite plan and you don't need to subscribe to it if you are Fubo elite subscription user. The 48 channels are given in the channels table above.
Conmbol & More
This add-on is for those football fans who love to watch South American's football major international events. You can watch those tournament matches live with this add-on. You need to pay $6.99 a month to access this Fubo TV add-on. A total of 16 live TV channels are available with this add-on. All the channels cover sports matches. You can check out all channels in the below image.


Adventure Plus
This is also a sports-based add-on and offers 6 live channels. It will cost you $4.99 a month. You can watch the outdoor channel, sports channel, F World Fishing Network, Outside TV, MAV TV and Insight TV.
Sports Lite
As the name suggests, you will get sports channels when you subscribe this Fubo package. You will be charged $9.99 a month and will get channels like NHL network, ESPN, NBA TV and MLB Network. There are a total of 8 channels in this package which are as follows:-
NBA TV
MLB Network
NHL Network
Tennis channel
SEC ESPN News
ACCN ESPN
UESPN
ESPN News
Latino Plus
How many devices FuboTV support?
FuboTV supports the majority of the streaming devices currently in use. It includes web browsers, android mobiles, IOS mobiles, streaming devices and smart TVs.
The list of the FuboTV supported devices are as follows:-
Amazon Fire TV
Android TV
Android mobiles
Apple TV
iPhone, iPad, iPod
Browser Chrome, safari and firefox
Google Chromecast
Roku Model 3500 and higher
Samsung Smart TV
Each device should have the version required for FuboTV. It supports all Google-approved Android TVs. You can check the device version and google approved android TVs by clicking here.
Why does not FuboTV have ABC?
FuboTV's basic plan offers 103 TV channels and events. However, it does not offer any ABC channels in any subscription package.
As we know, ABC has multiple niche channels offering quality content to users. The non-availability of ABC channels in FuboTV packages is a major drawback. It will be good if it offers ABC Channels as an add-on package.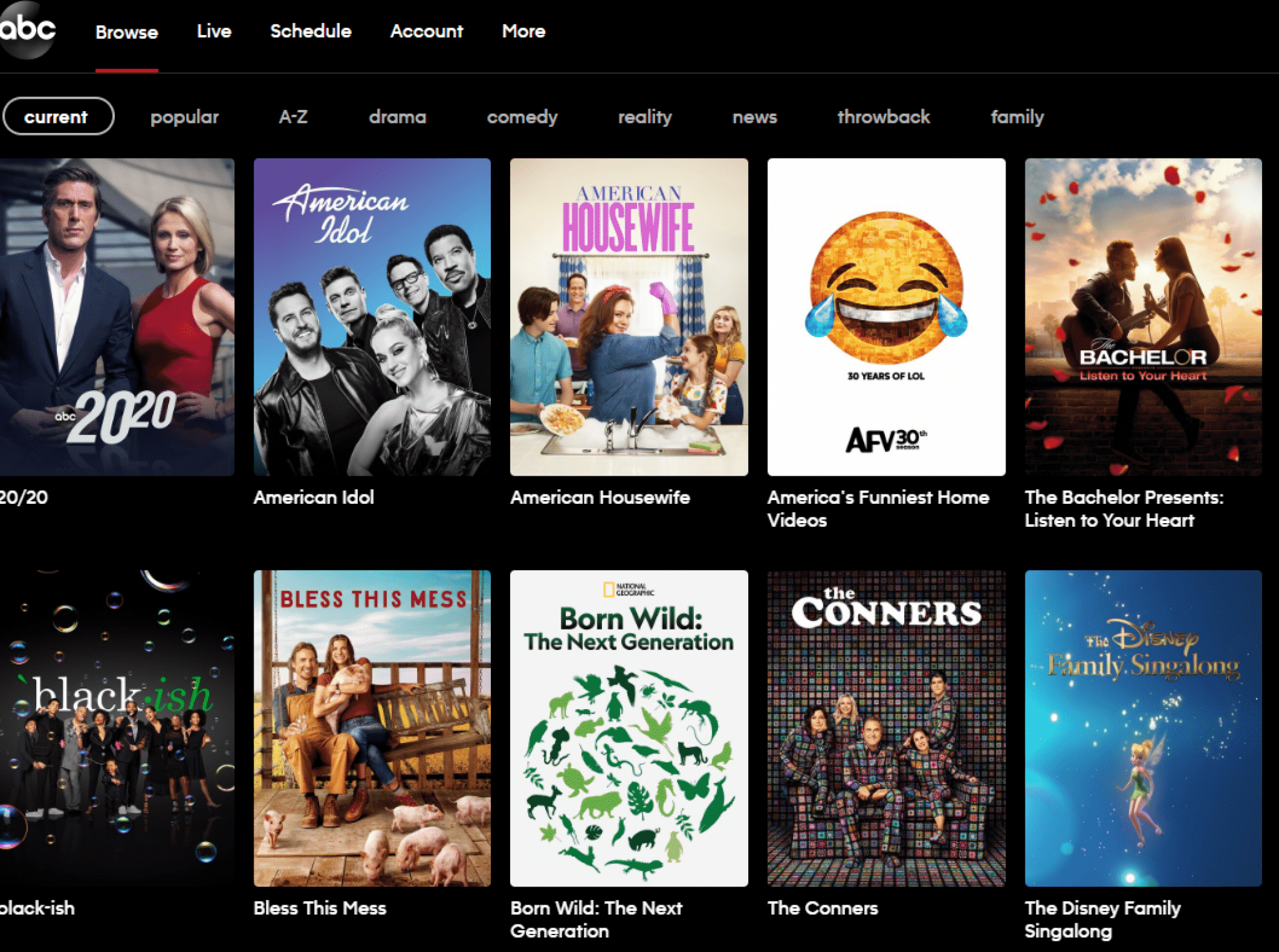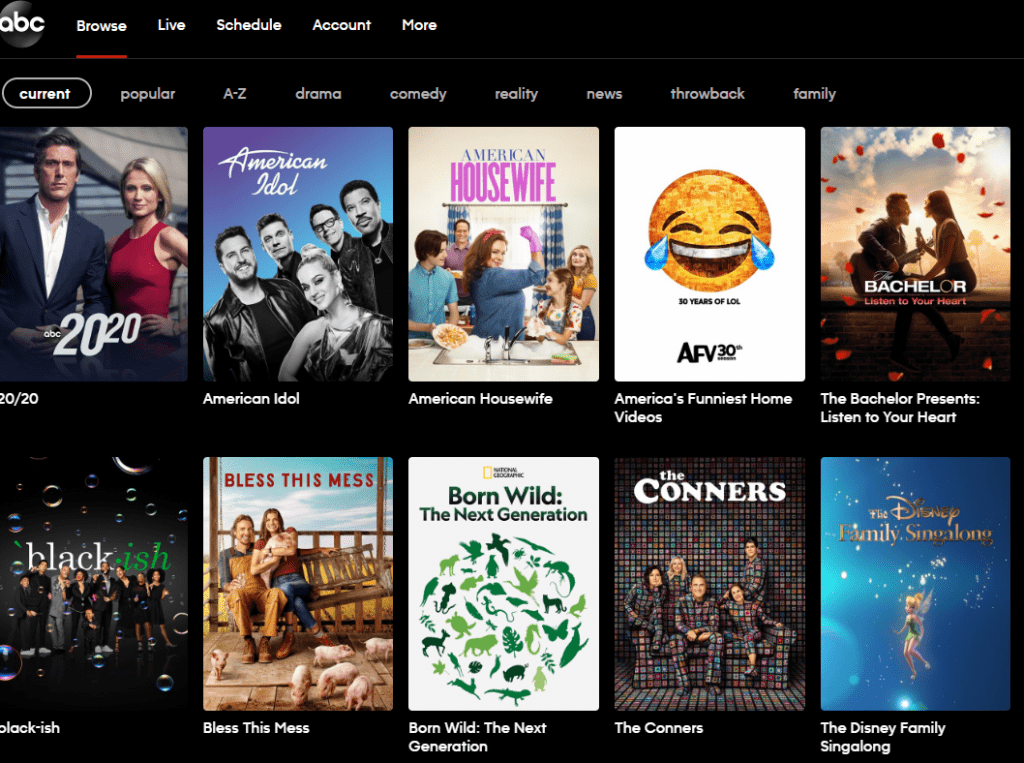 Many subscribers are ready to pay extra for ABC Channels. Currently, Hulu TV, AT&T TV, Vidgo, YoutubeTV subscribers have access to ABC channels and these streaming services' pricing is comparatively lower than FuboTV.
Why doesn't FuboTV have ESPN?
FuboTV is a sports-centric streaming service provider. It has several add-on packages for sports channels. It covers National as well as international sporting events and provides a 4K viewing experience to its subscribers.
However, ESPN, the leader of sports broadcasting channels, is not available on FuboTV packages. The non-availability of ABC and ESPN, compel subscribers to rethink to switch to other OTT platforms.
ESPN is available on Sling TV, Hulu with Live TV, YoutubeTV, AT&T TV and ESPN Plus.
How to Cancel FuboTV subscription plan?
FuboTV offers a free trial of 07 days to new subscribers. The free trial is not available for the Ultra subscription package. Availing of the free trial and its cancellation is very easy. You can read the details of the cancellation of FuboTV free trial by clicking here.
How many streams FuboTV offers?
FuboTV subscribers can access Video On Demand and live channels on minimum of two screens simultaneously. Two screens streaming is available from the standard plan which costs $54.99 per month.
Its family plan, family with Showtime and ultra plan offer streaming on three screens concurrently.
The standard plan and Futbol trimestral plan subscribers have the option to upgrade the number of screens by subscribing to the Family Share add-on package.
The Family Share add-on package costs $5.99 per month and offers streaming on three screens at a time.
Can you get FuboTV on Firestick?
Yes, FuboTV supports Amazon Firestick. It is compatible with most of the latest streaming devices like Amazon Firesticks, Google Chromecast and Roku.
You can cast FuboTV on compatible devices using these streaming adaptors. You can purchase Amazon Firestick 4K which costs $50 and supports most of the audio and video formats.
What does FuboTV stand for?
If you are looking for what does FuboTV stands for, let me tell you there is no full form of FuboTV. It is an Over The Top (OTT) platform offering channels in multiple niches.
FuboTV specializes in covering sports events and you can watch most sports channels except ESPN and ABC.
Why is FuboTV so expensive?
FuboTV is a sports-centric OTT platform and gives you the best experience to watch sporting events across the world. Taking its channels and features into consideration, it does not sound expensive.
When we compare its plans with its competitors like Youtube TV, Sling TV, Hulu and Philo TV, it appears expensive. Its base plan price is higher among all cord-cutter services. However, it offers more channels than other streaming services.
It is offering you the all-in-one package and you do not need to sign up for different OTT apps. It covers sports, entertainment, originals, TV shows and other language TV channels. Therefore, it is worths every penny you spend.
FuboTV operates like other streaming services in which each subscriber gets an account. The subscriber needs to log in to the FuboTV account to access its content. If you share your account credential with someone and he logs in to your account using your registered email address and password.
You will not be able to log in at the same time. There is a restriction to watch the content on one screen at a time. However, you are free to share your account credential with the person you know.
In case you want to remove the restriction of the number of screens, you should opt-in for a family share Add-on. Once you upgrade with this Add-on, you will be able to watch the FuboTV on three screens simultaneously.
Can you get FuboTV on Play Station 4 (PS4)?
Play Station 4, popularly known as PS4 does not offer FuboTV. PS4 has the best in market video games and FuboTV is also a sports-centric streaming service. Therefore, subscribers expect FuboTV to be available on Play Station4. Unfortunately, it is not available.
PS4 has another streaming service Vue. That means you can not expect FuboTV on PS4 in the near future. The reason is that PS4 and Vue are owned and promoted by Sony. It will promote its streaming service on its platform.
Can you cast FuboTV?
Yes, you can cast FuboTV content on your smart TV using streaming adapters. The subscriber can use Google Chromecast, Amazon FireTV stick and Roku to cast the screen. It also supports other streaming adapters. But we will recommend you to use one of these three.
Best streaming service for Sports enthusiast
FuboTV is the best for those who wish to watch sports events most of the time. It offers a sports plus package which has NBA, NFL red Zone, PAC channels, Zona Futbol and Gol. In addition to this package, there are other two sports-centric packages. There is an exclusive subscription package for cycling. In our opinion, no other streaming service covers sports to such an extent. However, it does not have ESPN. In case, sports is not your priority, you may consider other streaming services. However, its a complete package for sports plus entertainment. You should try it at least for 7 days before considering other platforms.
PROS
07 days of free trial available
A complete package for sports lovers.
Add-ons are available to fulfill subscriber's need.
Have the DVR feature to record shows and sports events.
Supports multiple hardware
Content can be access on 03 screens at the same time.
CONS
Not available on Play Station 4
No ABC and ESPN channels.