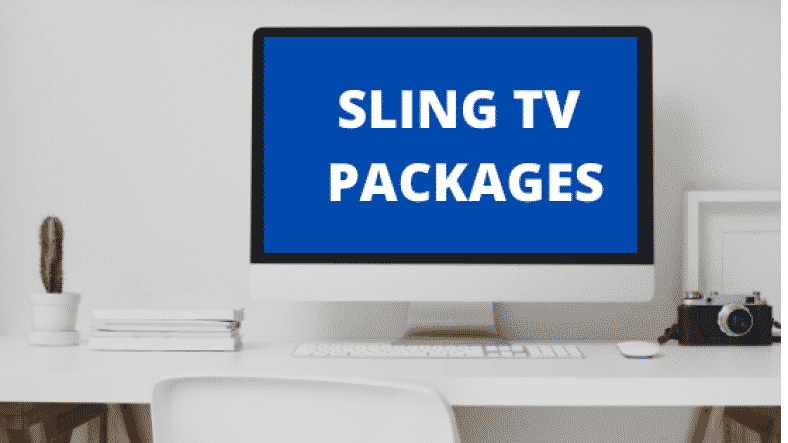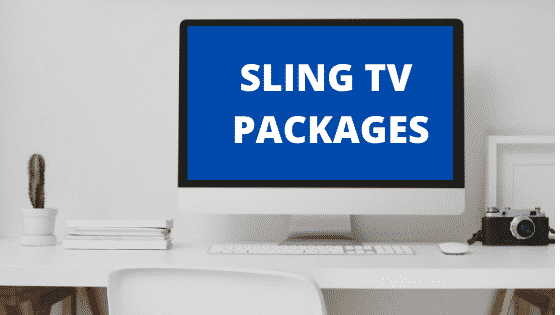 Sling TV packages are ideal for cord-cutters who are just starting with a preference for live television. You don't need to go through the agony of bonding with cable TV when Sling TV subscription can sort you out. It is the best alternative to cable TV in the USA and offers you a live viewership experience. If you are a cord cutter, rejoice as this article brings you all there is to know about Sling TV plans.
Sling TV package details with cost
Sling TV packages come as an inexpensive option to cable TV and offer top value for cord-cutters. Its packages cost is very competitive to its rivals like Youtube TV, Philo TV and Hulu. There are three main packages that you can enjoy when you subscribe to Sling TV: –
Sling Orange – Sling subscription to the Orange package allows you to access 30 channels. Channels may overlap between this package and the Blue package. Besides, it has some channels that are not part of the Blue package. Under this package, you can only stream with one device at a time. It is an ideal package for households that share the same login for streaming the TV service together. It remains an affordable package to most homes in comparison to its competitors.
Sling Blue – In comparison to the Orange sling subscription, Sling Blue gives you an additional 15 channels. Even though you will not get ESPN and Disney channels, it is a compromise you can comfortably take to enjoy 45 channels. The package has a good blend for reality TV, lifestyle, kids, sports, and news channels. If you have a family, this is your best option. Unlike the Orange package, which offers a single-stream service, the Blue package allows up to 3 people or devices to stream at ago.
Sling Orange and Blue – This package combines the benefits of Blue and Orange packages to offer you a total of 53 channels. The sling cost for this blend of a package is $ 45 per month. The package allows up to three devices to stream concurrently. The streaming service does not override the network agreements in the individual packages. For instance, you can only stream one device at ago for channels that are unique to the Orange package.
| Package | Subscription cost | Channels you enjoy | Featured channels |
| --- | --- | --- | --- |
| Sling Orange | $ 30 per month | 32 channels | TBS, Food Network, CNN, ESPN, and AMC |
| Sling Blue | $ 30 per month | 47 channels | El Ray, FX, Viceland, and the USA |
| Sling Orange and Blue | $ 45 every month | 53 channels | NFL Network, Comedy Central, IFC and History |
A critical difference between Sling Orange and Sling Blue is that the Orange package does not have NBC Universal channels, while the Blue package lacks channels owned by Disney.
Also read
Curiositystream plans and feature review
Sling TV Add-ons
Unlike cable TV with standard packages, a Sling subscription allows you to choose your favorite channels and add on your existing package. Add-on packages range from premium-level movie packages to sports channels. Most add-on packages cost $5 to $10 per month that bolsters your existing list of channels. Interestingly, you can still subscribe to the add-on packages separately without a current Sling TV package.

Moreover, sling offers international package for its subscribers where they can watch international content in regional languages. You can check out Sling International offers to subscribe at a discounted price.
Isn't that all you need if you are selective with your channels? Below are the current add-ons that will determine your sling cost.
Sports Extra- for those who love sports, the Sling Blue package comes at $ 10 per month and offers you eight additional channels, including BeIN Sports, Tennis Channel, and Olympic Channel. The add-on is also available for the Sling Orange package with an extra 14 channels that include Motorsport TV, ESPNU, Pac – 12, NHL Network and NBA TV.
Comedy Extra- for the Sling Orange package comes at $ 5 per month and gives you access to 8 channels: Tru TV, CMT, GSN, Logo, MTV, MTV2 MTV, Paramount Network, and Revolt. Add on is also available for the Sling Blue package with the eight channels.
Kids Extra – if you have preschoolers at home, you can pay for this. The add-on is available at an extra $ 5 a month for both Orange and Blue Sling TV packages. Sling Orange gets eight channels, including Nick Jr., Baby TV, Boomerang, Disney XD, and Disney Junior. Sling Blue gets six channels, all similar to the Orange package except Disney Junior and Disney XD.
News Extra – ideal for updating yourself with current happenings, the add on is available for both the Orange and Blue Sling TV packages at an extra $ 5 per month with 11 channels for the Blue package including BBC World News, CGTN, Euro News, CNBC, and MSNBC. The Orange package gets nine channels under this add on that include Fusion, TheBlaze, RT Network, HLN, and Weather Nation.
Lifestyle Extra – Add on comes at an additional $ 5 per month for both Orange and Blue packages. The Orange package gets 13 channels that include BET, Cooking Channel, DIY Network, Hallmark Drama, Z Living HD, Hallmark Channel, AFRO, and FYI. The Blue package gets 15 channels that include all the 13 under the Blue package plus Oxygen Network and E! Add on is ideal for those keen on their lifestyle.
Hollywood Extra – comes at an additional $ 5 per month for both Blue and Orange packages ideal for fans of Hollywood movies. The two Sling TV plans get five channels that include Reelz, Fandor Festival, and Sundance TV.
Heartland Extra – if you love outdoor activities, this is your ideal add on. You can pay an extra $ 5 per month and enjoy seven channels on the Blue and Orange package, including Outdoor Channel, Ride TV, Cowboy Channel, and Sportsman Channel.
Premium Channels – they make your Sling TV cost worth it. The streaming service also gives you a deal for its premium channels, except Cinemax and HBO. Both Blue and Orange packages enjoy three channels with Showtime at $ 10 per month, Starz at $ 9 per month, and EPIX at $ 5 per month.
Cloud DVR Storage – as a Sling, customer, you have two options with the DVR. The first option is free and gives you storage for 10 hours. The second option comes at an extra $ 5 every month and grants you 50 hours. Add on is ideal for those who like recording TV shows to be watched later.
Sling TV Features
Sling TV has the following features.
Single and Multiple Streaming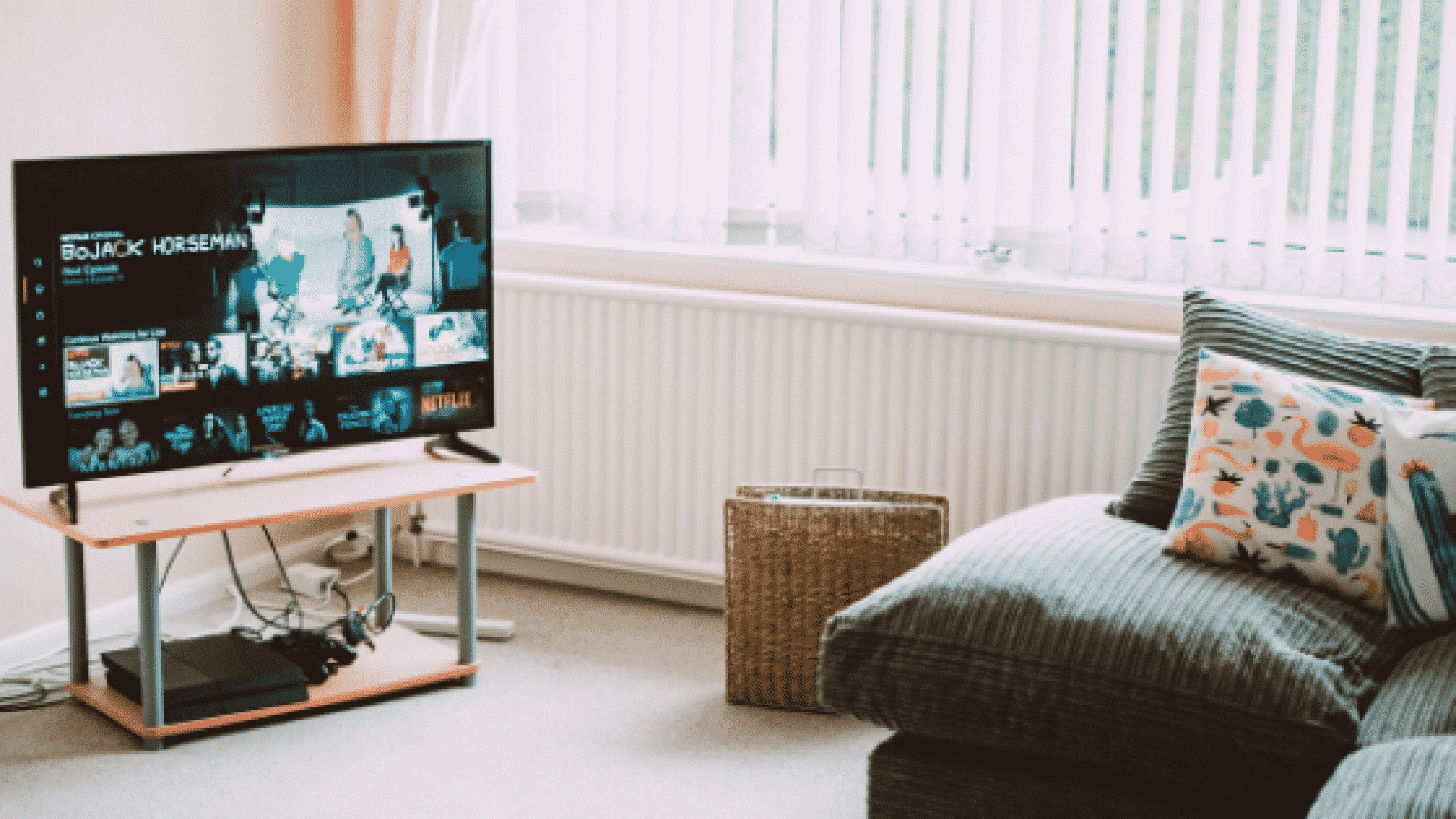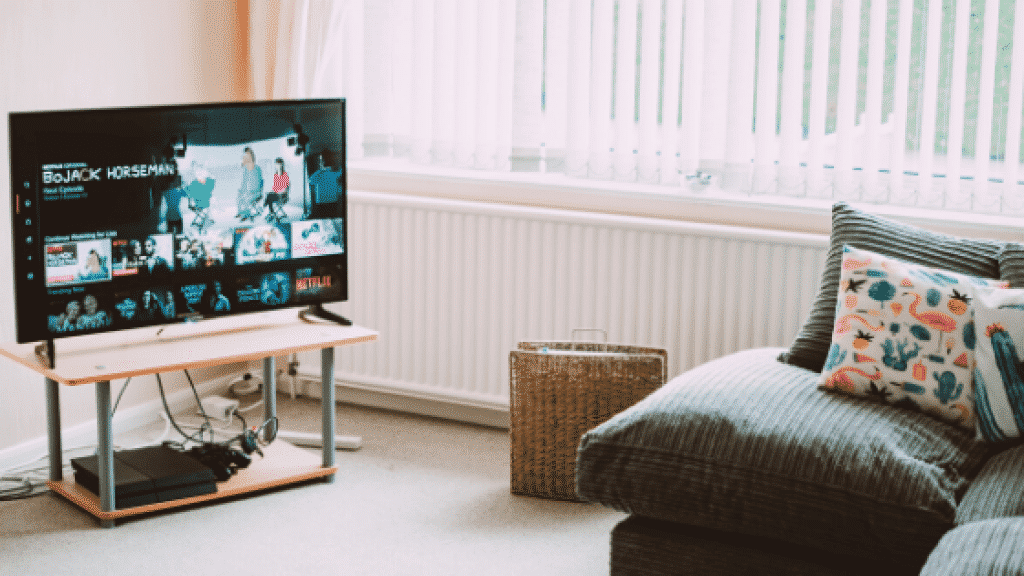 Sling TV offers both single and multiple streaming depending on the package you choose. The entry-level package, Sling Orange, restricts you to a single device. Subscription to the Sling Blue gets you multiple streaming for up to 3 devices as a standard inclusion. If you need more streams, the Sling Orange and Blue package becomes ideal, allowing you to stream up to 4 gadgets, which is perfect for a family set up.
Supported Devices
Sling TV works well with most devices for streaming. You can use Sling TV with Amazon Fire TV, Amazon Fire Tablets, Android tablet and phones, Chromecast, all devices running on Windows 10, Vizio Smart Televisions, iPads and iPhones, LG TVs, Samsung smart televisions, Apple TV of the fourth generation and above, Xfinity X1, Roku and their subsequent powered televisions from TCL and Hisense, Xbox One, Xbox One X and Xbox S.
Video Quality
Video quality is clear, with the HD setting with a resolution of 1080p for all packages. Your internet speed will largely determine the level of viewing clarity. For clear viewing, you need to have at least 3 Mbps for every stream. If you are streaming multiple devices, work with 25+ Mbps. Unfortunately you will not be able to stream Sling Tv in 4K.
Most programs will achieve HD resolution at the first instance or within a span of 2 to 3 seconds both on faster and slower networks. You have a better UI view on a phone or tablet as the design of Sling TV maps better on touch screen devices than navigating with a directional cursor.
Sling TV Free Trial
Before you begin your Sling TV subscription, you can enjoy a free trial experience of seven days. Besides, Sling TV plans entice people with many deals such as a $ 10 discount for the first month of subscribing.
Sling Packages Vs Competitors Plans
Sling TV packages are not a monopoly in the market; other players offer them a run for their money. Below is a comparison of a few of its competitors.
Sling TV vs Fubo TV
Sling TV is cheaper with an entry price of $ 30 per month and offers you more options for customizing your TV streaming. On the other hand, Fubo TV plans come with an entry price of $ 55 per month for over 90 channels, two devices for streaming, and a recording time of 30 hours.
Sling TV vs Hulu
Sling TV is cheaper than Hulu, which goes for $ 54.99 per month, inclusive of on-demand content. Besides, Sling TV has more flexibility in streaming plans than Hulu. However, with an additional $ 9 every month, you can go beyond the 2 Hulu screens and have unlimited screens.
Is Sling TV worth it?
Sling TV remains an attractive option to cord-cutters as a replacement for cable TV. The low cost for the Orange and Blue packages remains affordable if you like the channel lineup with no contractual commitments and cancellation fees. Besides, you can tailor-make your plan with available add-ons and premium channels. You can record and store your favorite shows and store them on Cloud DVR to watch later. For its price, it is worth it.  
Conclusion
The television industry is undergoing tremendous changes to the advantage of viewers. Content providers are in constant research to wow the market with informative and entertaining pieces. Sling TV packages have no doubt revolutionized the American content scene. You can now stream live programs from their different packages. Besides, isn't it satisfying to purchase content on need without subscribing to a package? That's Sling TV plans for you.