Are you looking for ways to try HBO Max free trial? Speaking frankly, HBO Max is not offering a free trial of 7 days in the USA. However, if you reside in Latin America or Europe, where it has just started its services, there are chances of availability of a seven days free trial. But It stopped its seven days free trial versions in the USA with the premiere of Wonder Woman 1984. Fortunately, there are easy ways to try its services without paying any price. In this post, I will share all the ways to watch HBO Max content free for a limited time.
You should also check out these free trial option
Watch for free Feature
If you genuinely want to experience the HBO Max features and shows quality, HBO Max has enabled a feature to watch its episodes free of cost for a limited time only. You don't even need to sign up and submit your personnel email id. Just visit the HBO Max website or app and start watching your favorite TV show. But with this Feature, you would be able to watch only one episode of the originals available in the free HBO Max library.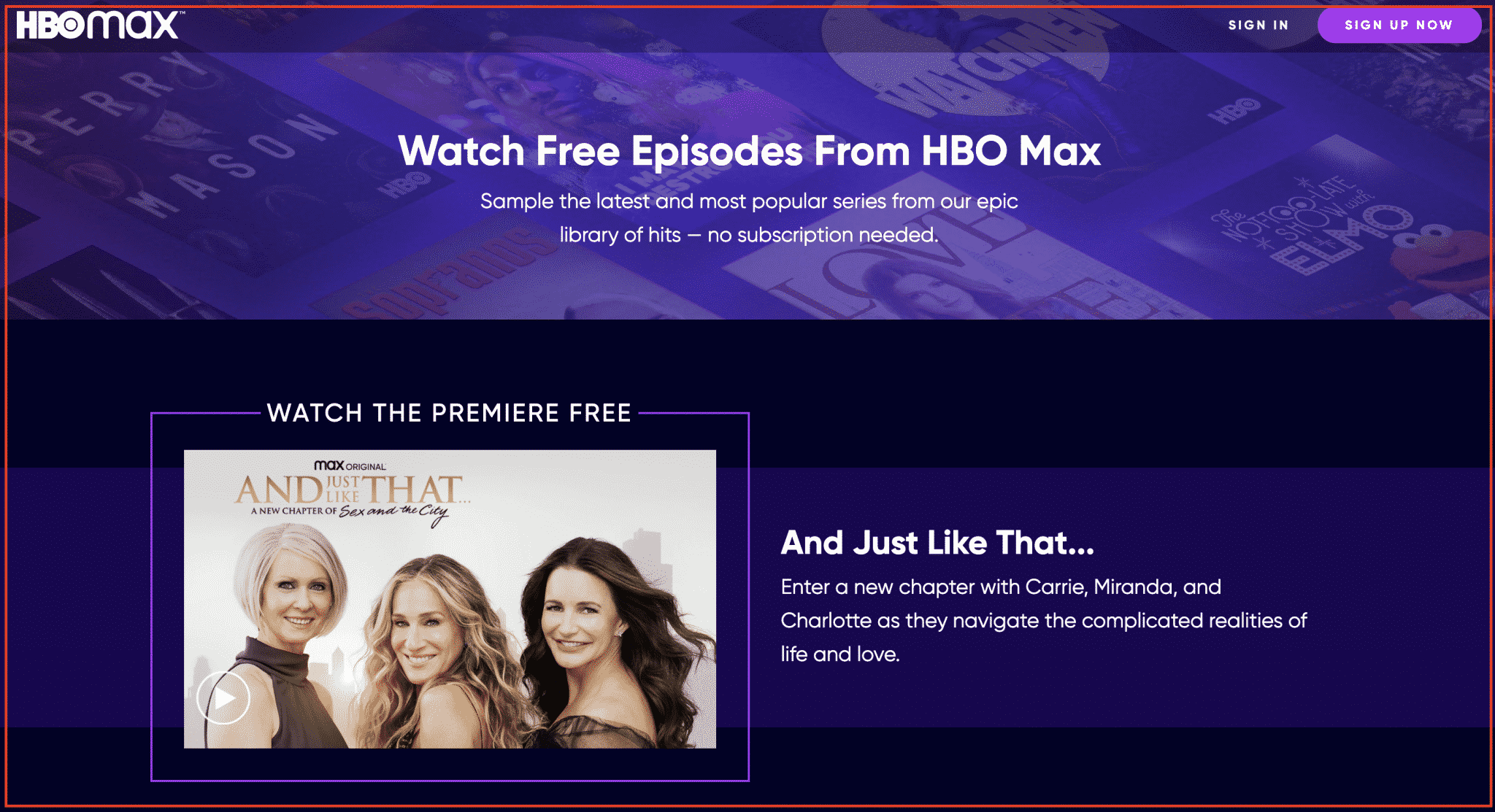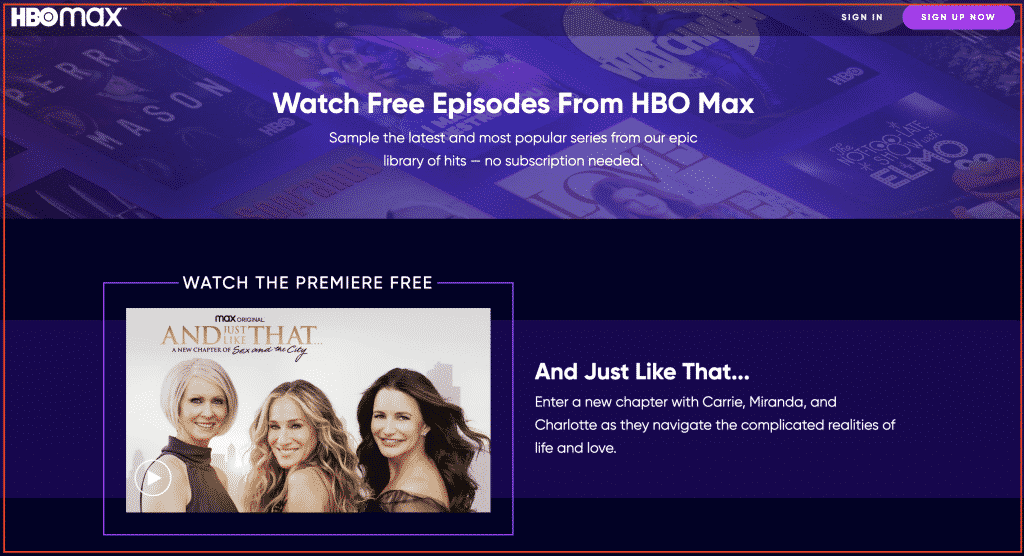 If you desire to watch the complete HBO Max original or movie, you must sign up for its paid subscription. In HBO Max's free library, you can watch an episode of HBO originals like Game of Thrones, The Flight attendant, Just like that, Curb your enthusiasm, The other two, Love life, Hacks, A Black lady sketch show, Insecure and many more. After watching episodes of so many originals, you can quickly assess whether you should subscribe to its paid plan or not.
If you want access to HBO Max free trial without any limitation, you would also have a few options, which I am sharing now.
HBO Max Free Trial with Hulu
One of the most popular streaming services, Hulu, offers an HBO Max free trial of 7 days. You will need to subscribe to the Hulu subscription plan with 30 days free trial, which will cost you $6.99 a month.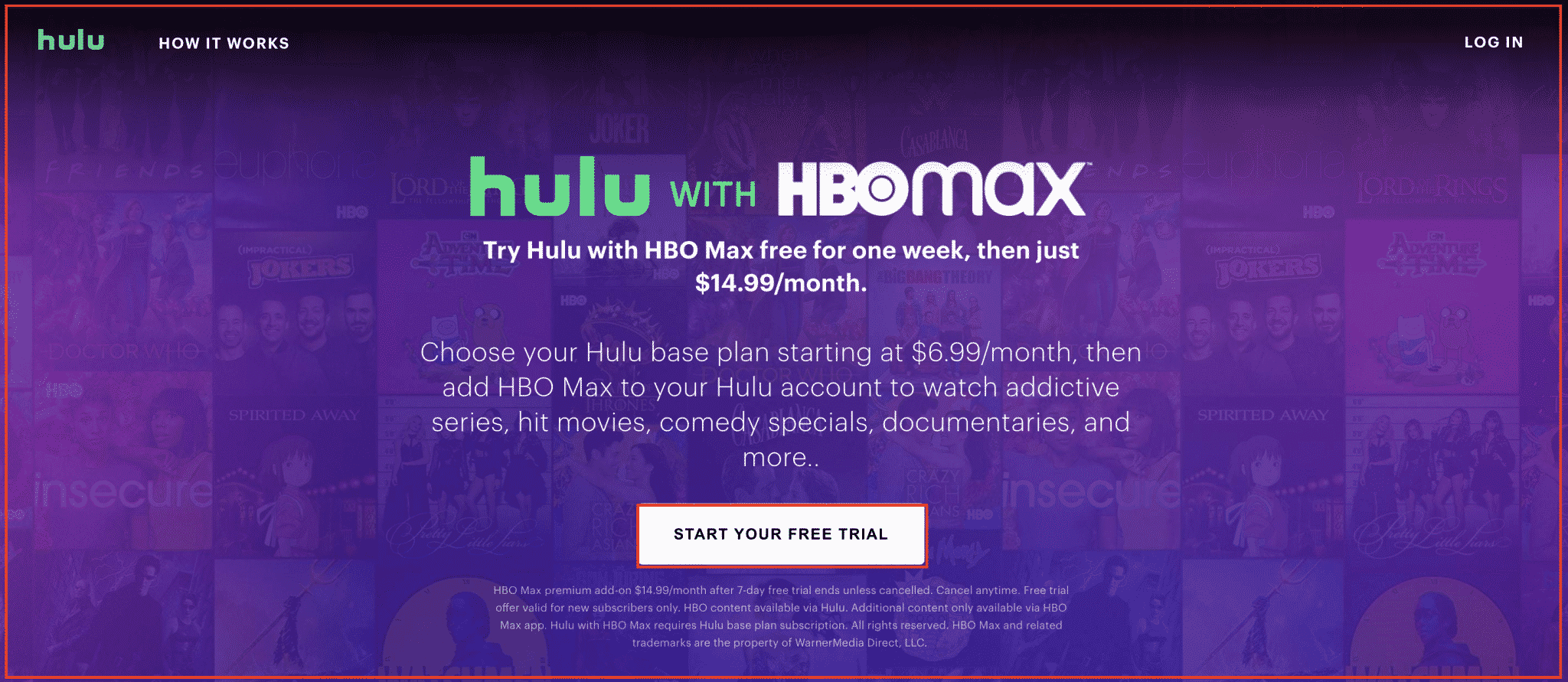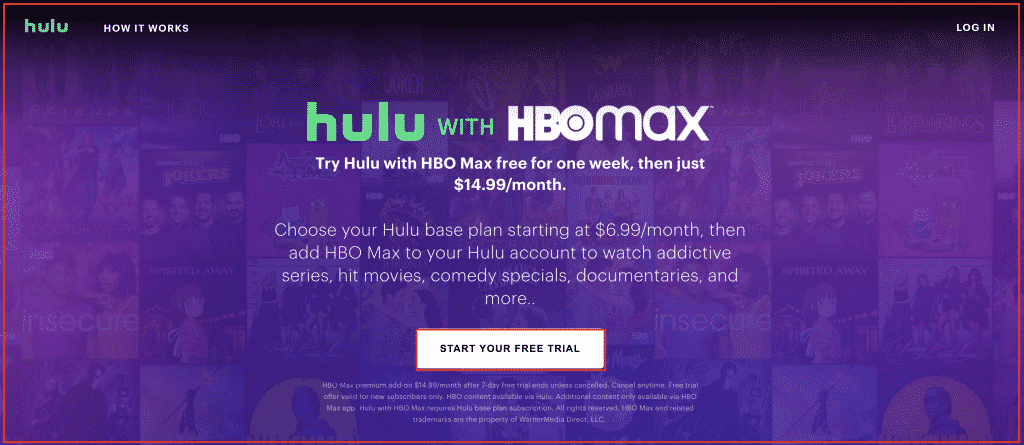 Once you have subscribed to it, add the HBO Max add-on to its subscription and you can use it free of cost for seven days. After the seven-day trial period ends, you will need to pay $14.99 per month for HBO Max. The HBO Max Ads subscription is not available with Hulu. Below are a few interesting points to be kept in mind before signing up through Hulu.
The HBO Max free trial is available for new customers only.
HBO Max ads plan, which costs $9.99 a month, is not available on Hulu.
HBO Max annual subscription plan, which is also not available on Hulu.
You can watch HBO Max on two screens simultaneously with the Hulu ads plan. If you subscribe to Hulu Live TV plan with unlimited screens ad-on, you will be able to watch HBO Max on five screens simultaneously.
You can manage HBO content on the Hulu app. But you will need to install the HBO Max app to access HBO Max flicks, shows and originals.
You will be able to watch selected content in 4K video streaming.
HBO Max's free trial will include Warners Bros 2021 movies premiere the same day it launched in the theatres.
Youtube TV HBO Max free trial
The new Youtube TV subscribers can avail HBO Max free trial with a Youtube TV subscription. Generally, Youtube TV offers a seven-day free trial to its new subscribers.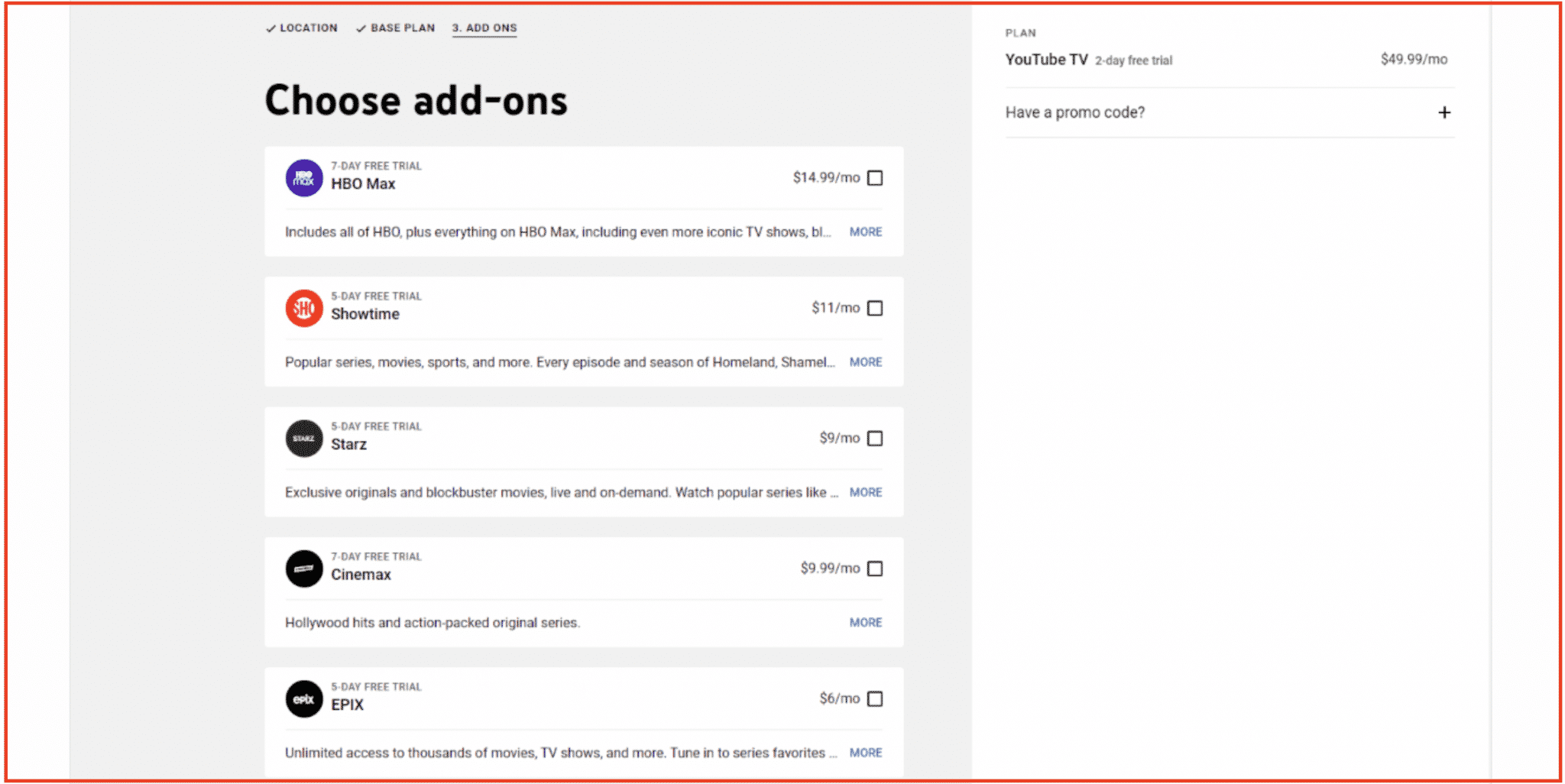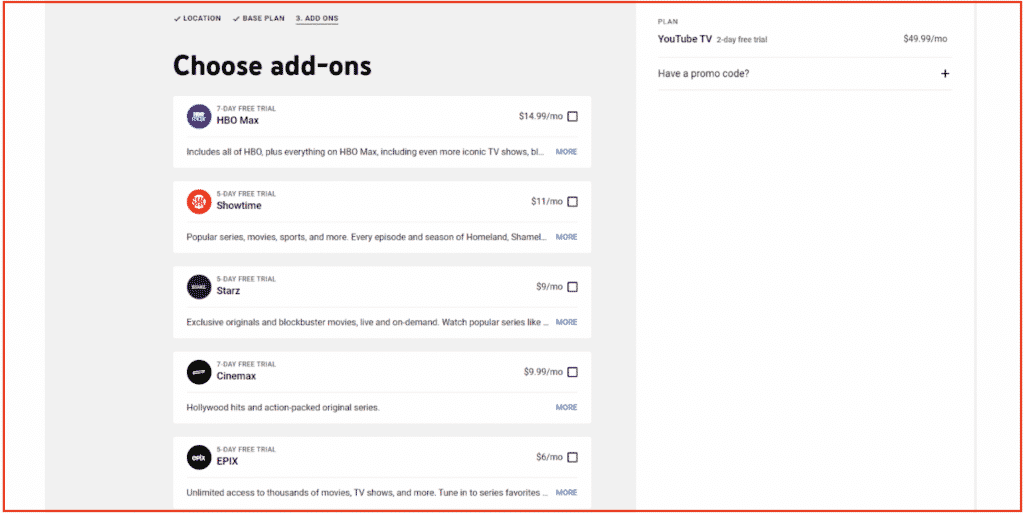 While signing up for Youtube TV, you will get the option to add HBO Max as an add-on. So select HBO Max add-on and complete the sign-up process. Once you submit your payment details and complete the Youtube TV sign-up process, HBO Max free trial will be started automatically. You will get seven days to try HBO Max free of cost with Youtube TV.
Youtube TV will charge you $14.99 a month at the end of the HBO Max free trial. The subscribers are free to cancel the trial and youtube TV will not charge any amount.
DirecTV HBO Max free trial
DirecTV Stream, formerly known as ATT, offers HBO Max three months of subscriptions free of cost with its base plan named Choice TM. After that, however, you need to pay for its base plan, which will cost you $84.99 a month. In addition to HBO Max, you will also get a free subscription to Showtime, STARZ, EPIX and Cinemax for three months.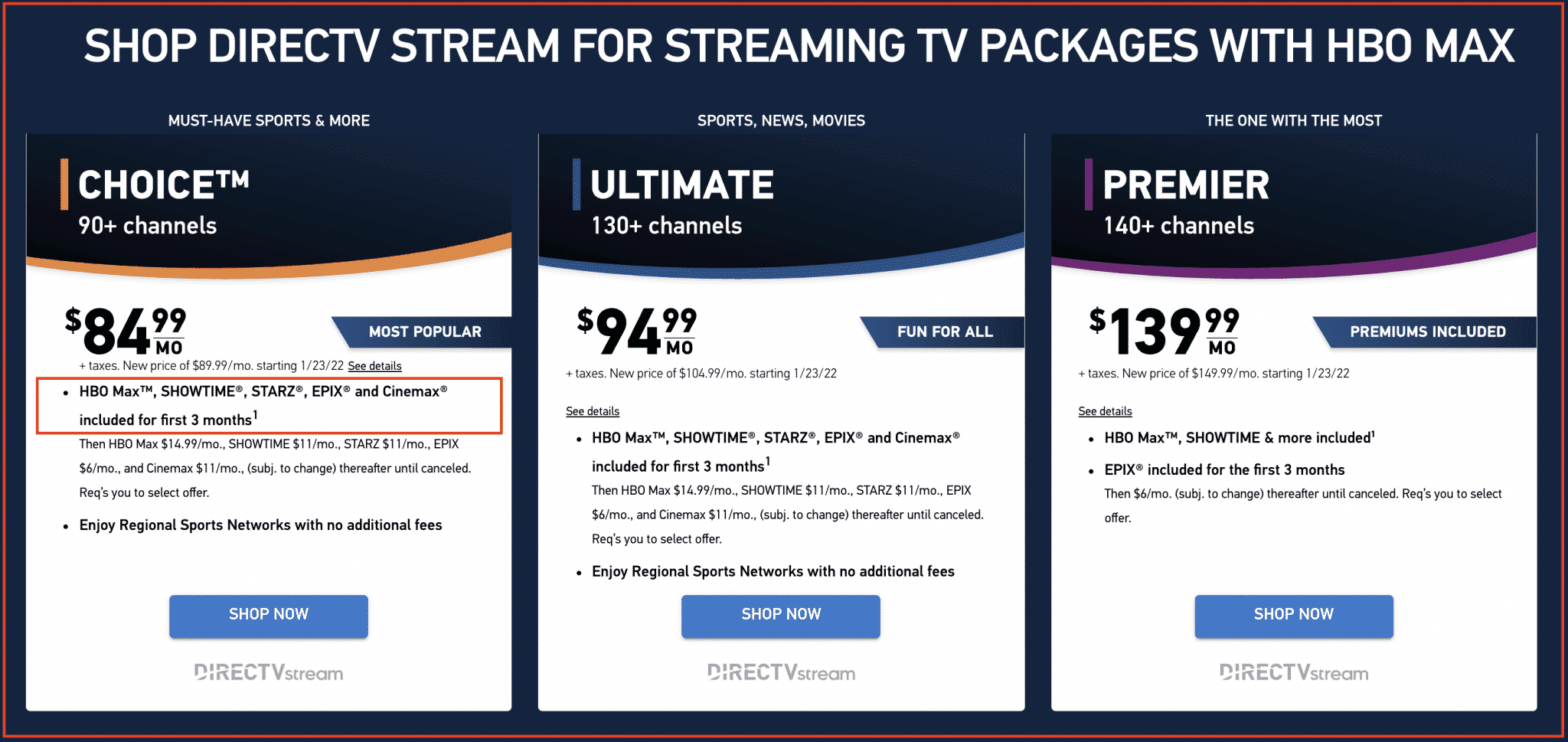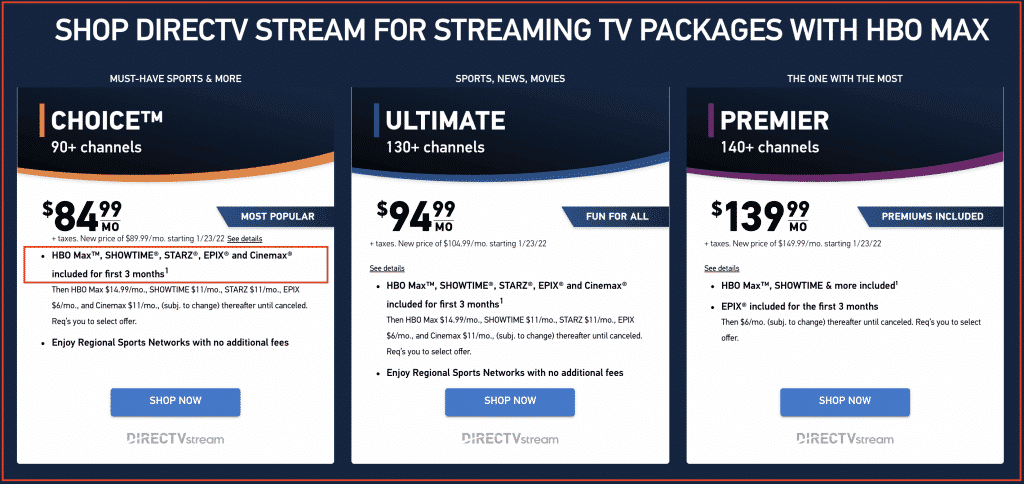 After three months, HBO Max will cost you its regular subscription price, i.e., $14.99 a month.
The above option is best for you if you are already subscribers of the DirecTV stream or DirecTV satellite. In this scenario, you can add HBO Max to your subscription for three months without any extra cost. The DirecTV subscribers are free to cancel subscriptions at any time.
Free with Verizon FIOS
Verizon FIOS offers a seven-day free trial of HBO Max with its subscription. It will charge you the regular price at the end of the free trial. The existing Verizon customer can add HBO Max to your subscription. The new customer of Verizon will get an option to subscribe to HBO Max while completing a Verizon FIOS order. To add the HBO Max, you need to follow the following steps.


Install the HBO Max app on your device.
In the next step, choose a service provider. Select Verizon and submit.
You will be redirected to the sign-in page. Enter Verizon email id and password.
Once you are signed in, create your profile.
You can start streaming with HBO Max seven days free trial.
The Optimum, Xfinity, Cox and Spectrum customers also can subscribe to HBO Max, but there is no free trial with these network service providers. You will need to pay the subscription cost in advance with these internet service providers.
HBO Max free Trial with Amazon Prime
As we know, HBO Max was available with Amazon Prime Video as an add-on. The new customers of Amazon Prime were used to avail of the HBO Max Free for 7 days with Prime membership. Unfortunately, HBO Max is no longer available with a Prime subscription. Therefore, you can not avail of its free trial as a prime member.
These are the ways to avail of an HBO Max subscription free of cost for a limited time. Share your experience in the comment section while signing up for the HBO Max streaming service.