Vidgo TV is a live television streaming service launched in 2019. It is one of the most recent live TVs in the industry and provides more than 60 channels. What's even more fascinating about this service are the remarkable features it comes with like social TV. In this Vidgo review, we have brought together every detail you need to know about Vidgo, its plans, channels, and so much more. So let us get started!

Vidgo TV Special Deal
Subscribe Vidgo for 2 months with special offer. Pay $10 for a month only.
Valid for first 2 months only
Vidgo TV Subscription Plans
Vidgo TV comes with four packages. All of these plans are viewable across three devices concurrently. These plans do not include any contract, but you pay monthly and can cancel whenever you want to. Besides, each comes with a seven days free trial. We will discuss more on the free trial and the channels available a little bit later in this guide. However, let us check out the Vidgo subscription plans, their features, and price.
English Core Package: At $40, users can watch more channels similar to the ones on cable TV. The package only contains Basic English channels but has no Spanish related content.
English Plus Package: It costs $50 and is an upgrade to the Core package. Like the Core, this one too contains no Spanish channels.
Latino Package: It offers Spanish-related content for $15, with no English channels included.
Latino Mas Package: It is an upgrade to the Latino Package and comes with more channels at a different price of $20.


Please note that the costs of these packages are currently on offer. You also need to sign up first by filling in a few details then choose a form of payment to access the plan.
Vidgo Free Trial
Each subscription plan comes with a Vidgo free trial that lasts 7 days. However, to access the free package, you need to provide a debit or credit card. You can cancel the free trial whenever you want to in those days. Additionally, there will be no charge if you cancel within three days.
If you forget to cancel the free trial during the required period, then your account will be charged according to the plan selected. The best part of the free trial is that you can access all the channels available in the package.
Vidgo Channels Line Up
Vidgo TV is packed with over 100 channels, but they differ from one plan to the other. Each package comes with its number of channels, but if you want to view all of them, then you will have to pay more. You are sure to find your most beloved networks, whether you are into sports, news, documentaries, or entertainment. Here is a breakdown of the four subscriptions and Vidgo channels line up.
English Core plan channels
It offers over 60+ channels, which are as follows: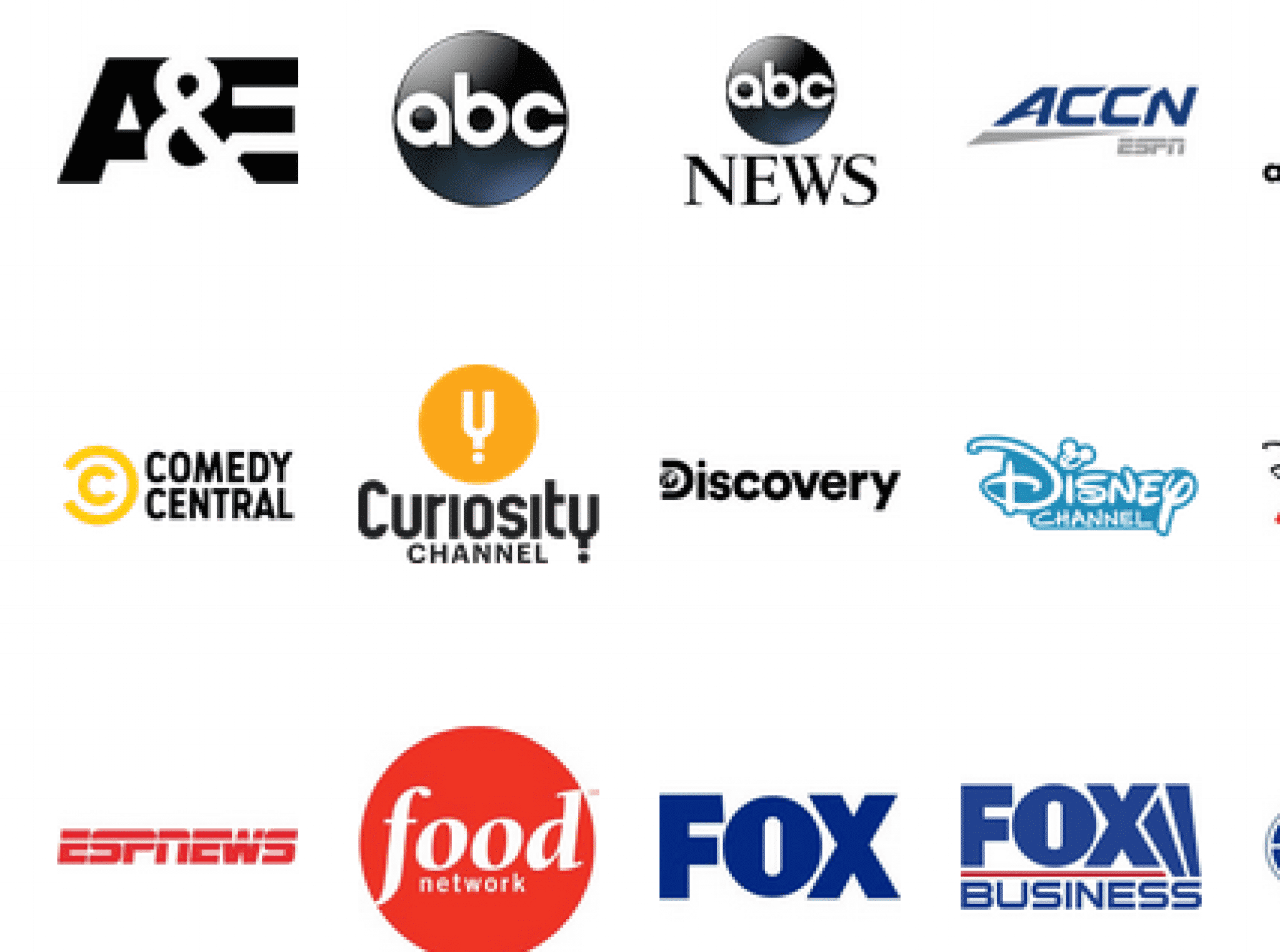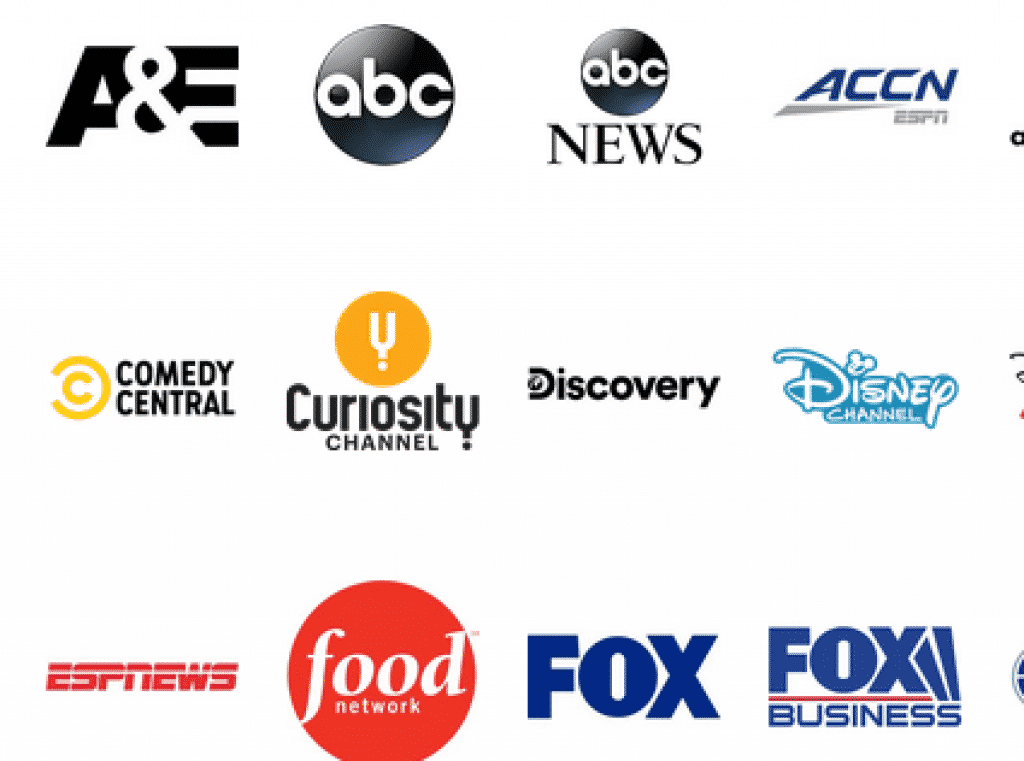 A&E
ABC
ACC Network
Animal Planet
Aspire
BeIn Sports – English
BET
Big Ten Network
Cheddar
CMT
Comedy Central
Discovery
Disney Jr.
Disney XD
DIY
ESPN
ESPN Deportes
ESPN U
ESPN2
ESPNews
Food Network
Fox (in over 100 markets)
Fox Business
Fox Deportes
Fox News
Freeform
FS1
FS2
FX
FXM
FXX
FYI
Game Show Network
Hallmark
Hallmark Drama
Hallmark Movies
HGTV
History
ID Discovery
INSP
Lifetime
Lifetime Movies
Longhorn
MAVTV
Motor Trend
MTV
National Geographic
Nat Geo Wild
NFL Network
Nick Jr
Nickelodeon
OWN
PAC -12 NETWORK
Paramount Network
Science
SEC Network
Stadium
Teen Nick
TLC
Travel Channel
TV Land
Up TV
VH1
Viceland
English Plus plan channels line up
It offers over 90 channels with some English network additions. Additionally, it comes with all Vidgo local channels in the Core plans plus over 20 extra channels, which are given below:
AHC
CMT Music
Cooking Channel
Destination America
Discovery Family
Discovery Life
ESPN Goal Line/Bases Loaded
Fusion
Law & Crime
Motortrend
MTV Classic
MTV2
Nat Geo
NFL Redzone
Nick Toons
PAC -12 NETWORK Los Angeles
PAC -12 NETWORK Arizona
PAC -12 NETWORK Bay Area
PAC -12 NETWORK Mountain
PAC -12 NETWORK Oregon
PAC -12 NETWORK Washington
SEC
Stadium Regional
Velocity
Latino Package TV Channels
This plan contains 14 channels, all in the Spanish language.
A3CINE
Azteca América
Baby TV
beIN SPORTS
beIN SPORTS Español
Discovery en Español
FOX Deportes
FOX Life
ESPN Deportes
History en Español
Nat Geo Mundo
Telefe
TyC Sports
WAPA América
Latino Mas Package Channels line up
In this plan, you get all the networks in the Latino Package plus the following additional channels:
Altres Series
Antenna 3
Atrecine
Bandamax
Canal Sur
Canal52MX
Centroamerica TV
Cinelatino
De Pelicula
De Pelicula Clasico
Ecuavisa
estudio5
Foro TV
Hola TV
NTN24
Nuestra Tele
Pasiones
RCN Novelas
Ritmoson
Teleformula
Telehit
TeleNovelas
TV Dominica
VideoRola
Unfortunately, you can not add the Latino channels to the English networks. If you wish to watch both the English and the Spanish content, then maybe you should create two accounts.
Compatible Devices


Vidgo TV is only accessible through several devices. You can watch it through Apple TV, Android devices such as phones, tablets, and TVs, and streaming devices like Amazon Fire TV, and Roku. However, it is not optimized for, Playstation, Google Chromecast, Nintendo, LG smart TV, or Samsung smart TV devices.
Vidgo App Feature
Vidgo offers some impressive features being a new live TV streaming service. Some of the features you can expect from Vidgo include:
Downloadable App: Vidgo is inclusive of an application, which you can download and install from Google Play Store or App Store. Vidgo app contains up to 30 different channels.
TV Everywhere: This feature is all about the application, which allows you to catch up on your favorite shows no matter where you are. You can even access ABC and FOX channels in the app. However, you will need to sign in first and have a subscription to get this feature.
Watch on Three Devices At Once: Vidgo TV is watchable on three devices simultaneously. There are no hidden fees when you do so or extra charges.
Social TV: If you and your friends like to watch a certain show together, then Vidgo allows you to do so no matter where you are. So you can go about your day-to-day activities and still catch up on your favorite programs with your friends.
Streaming Quality: Most shows stream with 720p HD while some stream in 1080p HD.
Please note that Vidgo updates its features regularly to fit everyone's preferences.
Vidgo Customer Service Number
In case you have any queries about Vidgo TV or their services, you can contact them through the call-toll-free number – 800-978-7619. This customer service is available from Monday to Friday from 9 am to 9 pm EST and on Saturday from 10 am to 7 pm EST. It is not available on Sundays.
Conclusion
There you have it. That is everything you need to know about Vidgo TV. Sadly, unlike other live streaming options, this one does not contain DVR storage or an on-demand feature. So, you cannot watch your favorite shows whenever you want to, pause or rewind them. But other than that, its subscription plans are relatively cheap and comes with an excellent choice of TV channels. The social TV and TV everywhere are what you need to enjoy your programs with your loved ones wherever you are.