Netflix is popular for its content and streaming quality. Millions of Netflix users keep waiting for Netflix's new releases. Among the wide variety of content, Netflix originals are most popular among its subscribers. Before diving deep into this, we should know what is Netflix original series.
Netflix produces content in the form of movies, web series, programs exclusive for its subscriber. Netflix's original content is broadcast only on Netflix. In other words, it has broadcasting rights worldwide for its original content and the original series is released only on Netflix. Content other than Netflix original series, are purchased from other production houses after releasing in multiplexes. Now I am going to share Netflix's original movies list 2020 with you.
All these series are available on Netflix but some are bought by Netflix from other production houses. It means, some series are not Netflix original.
This list contains the most popular Netflix original series based on IMDb and user review.
NETFLIX ORIGINALS CRIME SERIES
BETTER CALL SAUL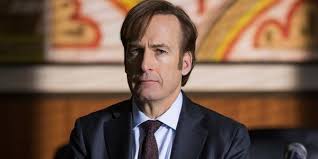 Better Call Saul, having 4 seasons so far, is an American crime drama web series. The first season released on 08 Feb 2015, got a very positive response from the audience. Subsequent seasons got a similar response and the 5th season of this Netflix Original is going to release on 23 Feb 2020.
Though, the 4th season of Better call saul not released on Netflix yet. Having a rating of more than 97% for all seasons by Rotten Tomatoes & 8.7 by IMDB, this is one of the best TV shows in the crime drama category.
MONEY HEIST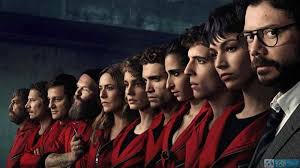 After releasing Money Heist season 3, Netflix announced that Money Heist season 3 has become the most-watched Netflix original so far. It is originally a Spanish crime drama series. After the success of its first season in Spain, Netflix purchased its global broadcasting rights. Got it translated from Spanish to English and released it.
Three seasons have already been released. Money Heist Season 4 is going to release on 3 April 2020. Due to the overwhelming response from subscribers, Netflix renewed its contract for the 5th season too. Money Heist is a story of 8 robbers who carry out a robbery at Spain Royal Mint.
Robbers are led by a Professor who plans meticulously. Finally, they succeed in this robbery. We highly recommend watching Money Heist.
BREAKING BAD
The third best crime drama Netflix original is Breaking bad. Initially, it was aired on AMC in 2008. A total of 5 seasons with 62 episodes are available on Netflix. Breaking bad is recorded in the Guinness World Record as the best critically acclaimed TV shows.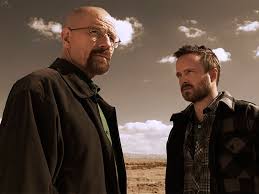 Breaking Bad is a story of a high school Chemistry teacher struggling with Stage III lung cancer. He along with his former student, enter into the crime world. He faces many challenges and how he overcame is the final result.
Due to its good viewership, Its spin-off was produced as Better Call Saul. Both the series received numerous prestigious awards. In Oct 2019, a movie El Camino: A Breaking Bad Movie, was released on Netflix exclusively. This film will be aired on AMC in Feb 2020. IMDB had given 9.5 ratings out of 10 to this series.
NETFLIX ORIGINAL MINDHUNTER
Mindhunter is the fourth-best crime thriller Netflix original. Two seasons have been released on Netflix so far. The third season of Mindhunter is temporarily stalled. A total of five seasons are expected to be available on Netflix. Its story is based on a book titled Mindhunter: Inside the FBI's Elite Serial Crime Unit. In fact, its concept is based on a true story.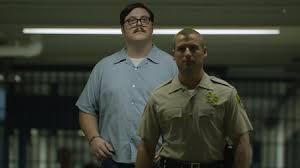 This is a story of three friends working as FBI agents. Holder Ford, Bill Tench and psychologist Wendy Carr who works in the FBI behavioral science unit. They use to interrogate criminals in cells and understand their psychology. On the basis of their thought process, they try to prevent or resolve ongoing crime in society.
NETFLIX ORIGINAL NARCOS
Narcos is the 5th crime drama series in this best Netflix original list 2020. It is the story of a drug kingpin who established an empire of cocaine production and distribution. The story sets back to 1980 when drug menace was at the peak. There are three seasons of Narcos. Each season has 10 episodes releasing in 2015, 2016 and 2017.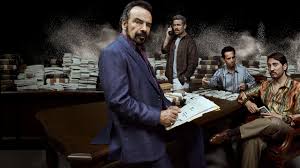 Netflix renewed the fourth season of Narcos. But later, a new series in the line of Narcos was released. It was named Narcos Mexico. Narcos keeps viewers engaged with drama and thrill. This Netflix series get 8.8/10 by IMBD and is in the list of few web series with a rating of more than 8.5 out of 10.
Now let's have a list of best comedy Netflix original in 2020.
List will be updated very shortly.