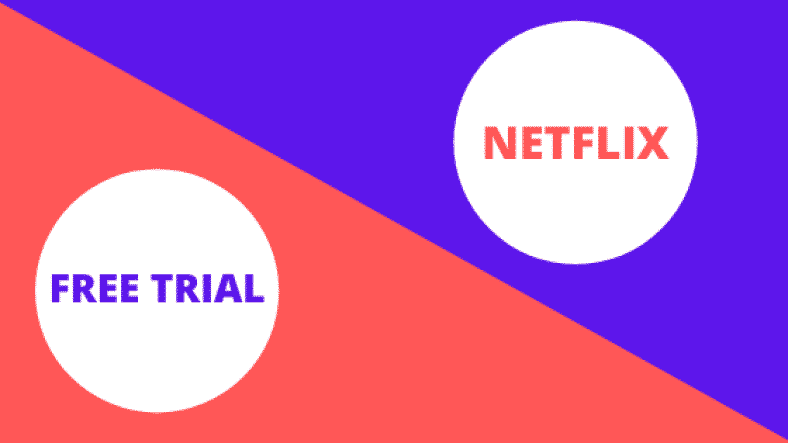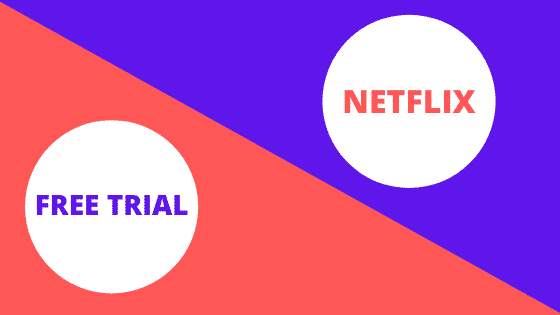 Having decided to try out one of the OTT apps. A lot of options are available. But Netflix has an upper edge among all. Netflix is also offering a free trial of 30 days to its new customers. Some are looking for a Netflix trial offer for more than 30 days. I am going to reveal all the secrets related to it. Just be with me till the end of this article.
Netflix Free trial
Whenever you go to Netflix's website or app the first time, it offers a free trial. It is the customer's choice to decide which Netflix plan he wants to get as a trial.
You can go through all Netflix plans and features in our previous article.
Let me tell you some quick points related to the Netflix free trial.
FACTS ABOUT NETFLIX FREE TRIAL
Netflix offers a free trial of 30 days to new customers only.
The users get instant access to the Netflix catalog which includes unlimited movies & shows.
While subscribing for this offer, the user needs to verify the payment method.
No payment is charged before the free trial ends.
Subscribers can choose any one of the Netflix plans during the trial.
Users have the option to change the Netflix plan anytime he wants.
Netflix sends notification before the trial ends. User has full liberty to cancel it or continue with Netflix paid plan.
These are some important points that need to be kept in mind before availing of the trial offer. Now let's move to the part about subscribing Netflix trial offer.
Also read
Amazon prime video plans and cancellation process
It is very easy and the user needs to follow the below steps to complete the signup process. Keep your payment method like a debit card or credit card handy.
How to sign up for Netflix Free Trial
Time needed: 10 minutes
Below is the step by step process to Netflix free trial sign up.
Visit Netflix website or app

Go to the Netflix home page. Click on the signup button and you will be redirected to the Netflix plans page. User needs to choose a plan. Choose a
plan & click continue button.

Sign up for Netflix free trial

After selecting a plan, the next page will ask you to submit your email address & Name. Once you submit them, sign up for Netflix free trial completes. Before giving instant access to Netflix catalog, it will ask you to verify your payment method. You will be directed to a payment page.

Choose Payment method

Once you have created your account, submit the payment method on the next page. Choose the payment method, you want to verify. There are three options. Credit, debit card/ PayPal and gift card. Choose any one among the three.

Submit the payment method details

After choosing the payment method, you will be directed to the payment method details page. Fill all details like Name, card number, CVV number, address, etc and press submit button. It will direct you to your payment bank website just to verify that your payment method is active. It will not charge you.

Change plan if required

If you have chosen Netflix's basic plan or standard plan, it will ask you to upgrade your plan to the Netflix premium plan. It means you can avail of features of the premium plan in the free trial period. It is up to you to decide because all plans are free of cost during the first 30 days of subscription.

Get instant access to Netflix catalog

Once you have completed all these steps and verified your payment method. You will get instant access to the Netflix catalog and your trial starts. Enjoy awesome Netflix originals.
You got the complete process of Sign up for Netflix trial. But this is for a month only. What about the extension of the trial period. There are few tricks to avail more than 1 free trial.
Tips to Get Netflix free trial for more than 30 days
Using different payment methods – Netflix stores your payment method with your account. If you cancel Netflix subscription after 30 days of trial, you can not avail it again with the same payment method. Therefore, you can use different payment methods, credit cards to avail 30 days of free trial again & again. Keep in mind that you need to sign up each time with a different email and payment methods.
Sometimes, Netflix sends you the email to use trial again. If you haven't signed up for Netflix's paid plan after end of the trial period, Netflix gives you another chance to test its feature after a few months. You should be lucky to get this email because this is not sent to each subscriber.
The third trick to use Netflix free of cost is through coupon code. There are many telecom companies which offer Netflix subscription to its customers freely. Though you need to check such offers regularly and require to switch your ISP every time for the offer.
Netflix's standard and premium plans allow watching movies on more than one screen. If your friends or family members have subscribed to one of these two plans, you can ask them for a favor. With their account credentials, you can log in and create a separate profile for you.
Now I am going to answer some Frequently asked questions related to Netflix offer.
Also read
Hotstar membership plan for USA, Canada and India
Netflix FAQ
Is there any Netflix free trial for 3 months?
Netflix offers only 30 days of a free trial. There is no such offer of 3 months trial from Netflix. Airtel India was offering 3 months Netflix subscription to its new customers free of cost. Now no network is offering such bounty. We keep updating similar offers from time to time in the coupon section.
Is there any way to get Netflix free trial without a credit card?
Subscriber needs to verify his payment method before subscribing to any plan. A credit card is not necessary. Netflix has different payment options available in different regions. You can subscribe to Netflix's 30 days of free trial by verifying any available payment option. It may be a credit card, debit card, PayPal or other available option.
Is there any Netflix free trial code?
As we already mentioned, the first month is totally free of cost. No coupon code is required to avail Netflix 30 days free trial offer.
What is Netflix free trial cancellation process?
Netflix free trial cancellation process is very simple. User can cancel it anytime he wishes to. Follow the steps given below.
Click More<Account<Cancel Membership<Finish Cancellation
Follow the above steps and membership will be canceled.
How long is Netflix free trial?
Netflix offers 30 days long free trial to its new customer.
This is all about Netflix's free trial offer. If you have any trick or coupon to extend this trial period, please share it with other readers too.
Thanks