Hotstar is the No 1 app in the entertainment category. It's currently available in India, USA and Canada. Hotstar is available in three subscription packages. In this post, We are going to talk about Hotstar membership plans in all three countries one by one. I will also guide you which one is best for you.
Hotstar Subscription Plans
Hotstar offers
Super membership
Premium monthly
Premium annual
These three subscription plans are available in India, USA, and Canada but pricing varies from country to country. Let's discuss Hotstar US plans in detail.
Update – Hotstar has discontinued its services in USA and Canada. If you want to watch Hotstar content in the USA and Canada, You should subscribe Disney Plus bundle monthly subscription by clicking the below banner and saving up to 30% with this deal. Hotstar content is live on ESPN plus, Hulu Plus and Disney Plus.
Hotstar USA Plans
Free membership – US subscriber can download and install Hotstar app from play store & ios store free of cost. Installing the Hotstar app is totally free. The free subscription allows limited digital content to its viewer. Subscribers who subscribed to free plan, can't watch live streaming of cricket matches, European league, sports channels, and premium movies and Hotstar TV shows. Free membership users have limited access to Hotstar content like TV shows, limited live TV channels and limited access to sports matches highlights. All the TV serials are available to free subscribers once it went live on TV Channels. Update – Hotstar US has stopped the free subscription plan now and users have to subscribe to paid plan only. It means users will not access Hotstar content without any paid plan.
Hotstar USA monthly recurring Plan – Hotstar USA doesn't have VIP Plan for its user. They have two membership plans, a Monthly recurring plan, and an annual subscription plan. Both plans give access to their subscribers with the same digital content. The difference between these two plans is of fee payment. Monthly recurring plan subscribers pay the subscription fee of 19.99$ + taxes every month. While annual plan subscribers pay a fee for the year at once. Update – Hotstar US has stopped monthly recurring plans too. Now only an annual entertainment plan exists. The annual subscription plan rate is reduced by 50%. Now it is the most affordable OTT app with a huge library of digital content.
Hotstar USA Annual membership Plan – Hotstar USA annual membership plan is revised from $99.99 to $49.99 + taxes per annum. Now I will tell you a few tips about Hotstar USA membership that will help you to use Hotstar membership plan wisely. You can use the Hotstar coupon code BLOG2020 to get a $5 discount + $10 gift voucher from the IGP portal.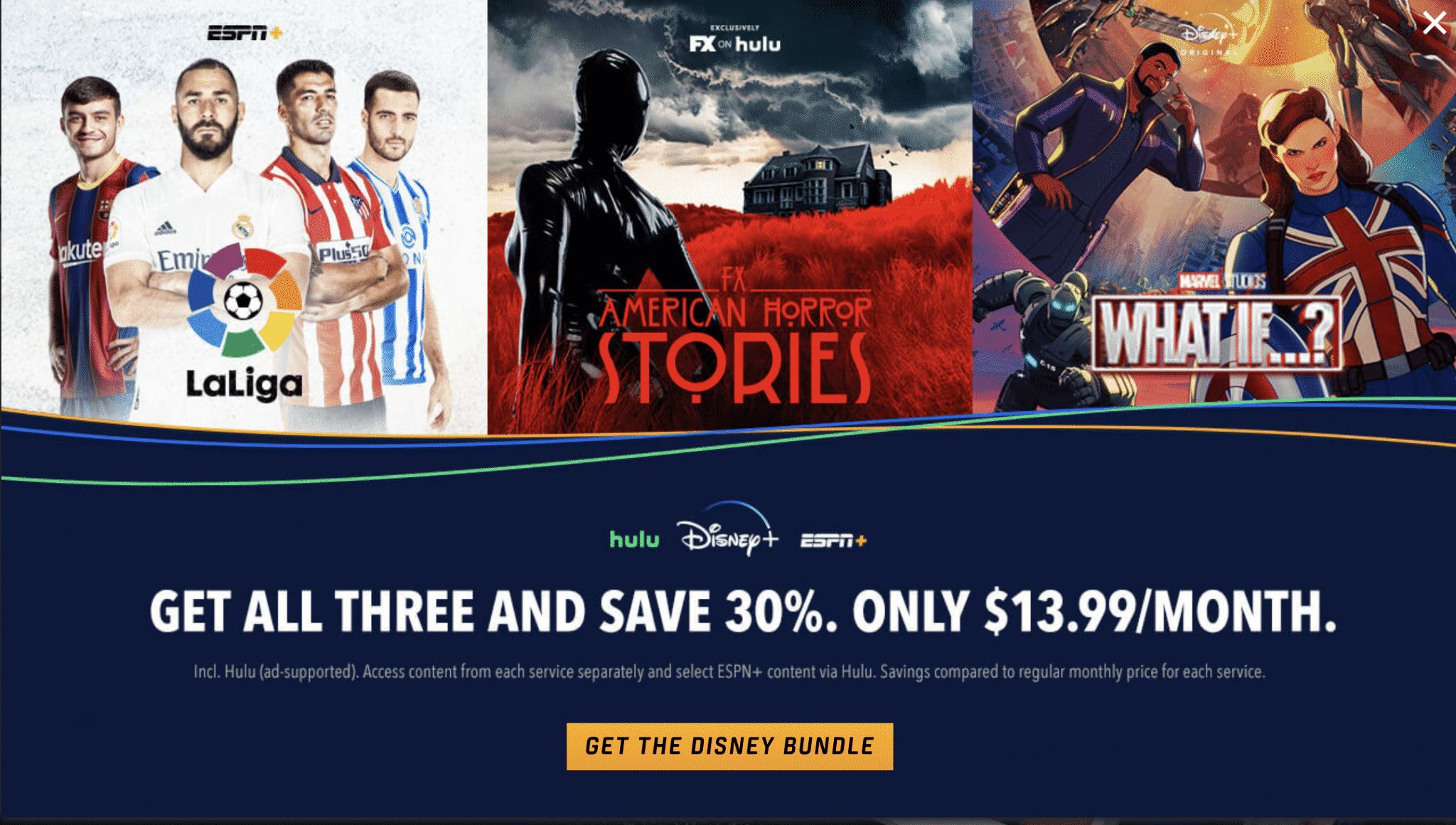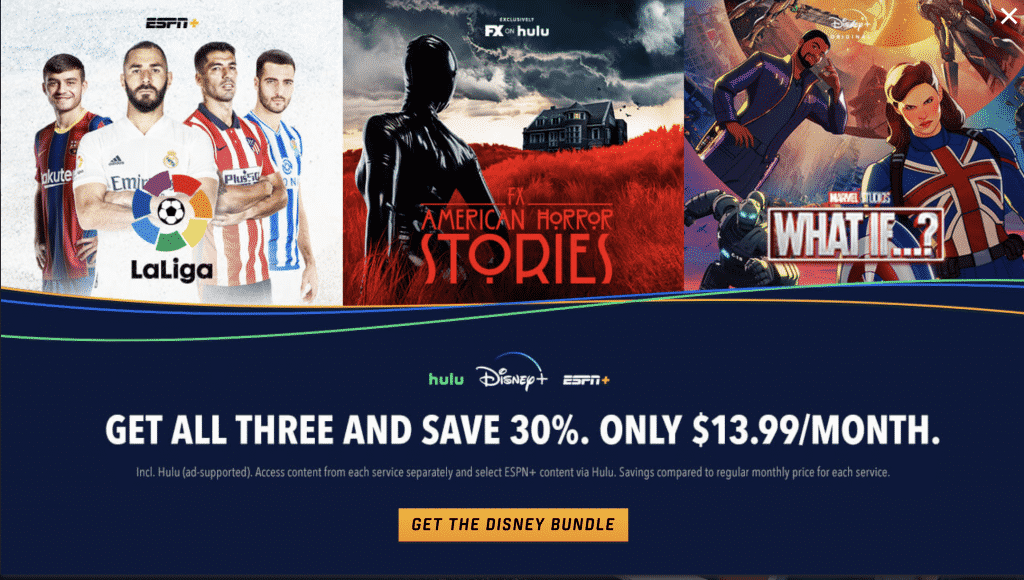 Hotstar subscribers can cancel membership at any time. For subscribers' convenience, Hotstar sends an email notification three days prior to payment so that subscribers can decide whether to continue with the paid plan or not.
After subscribing to the paid plan, Hotstar subscribers can cancel the membership within 48 hours and will get a full refund of the membership fee. Our suggestion is to subscribe to an annual plan. Use it for 2 days and if you like its content, you should continue the subscription. In case, your experience is not good, you can cancel your membership and get a full refund. Now talk about the membership plans for Canadian subscribers.
Plans for Canada Users
Hotstar Canada also offers one paid plan to its subscribers. i.e annual plan. Plans for Canada subscribers are slightly cheaper as compared to Hotstar USA plans. The details of each Hotstar membership plan are as follows:-

Monthly Subscription – Monthly plan costs C$ 12.99 per month and gives full access to free as well as premium content. Hotstar USA and Canada don't have separate VIP membership or sports package for its subscribers. This plan includes sports, movies, premium TV shows, and news channels. Update – Hotstar has stopped the monthly subscription plan for Canadian users. There is only an annual membership plan now.
Annual Subscription – Hotstar has revised the annual subscription plan for Canadian users also. Earlier Hotstar members were paying CAD 79.99 per year. Now it is CAD 49.99 and subscribers can save CAD30 per annum. Canada users also have the option to cancel the subscription within 48 hours to get their refund.
Hotstar India subscription plans
Hotstar has two plans in India but these two plans are different from USA & Canada plans. It offers a Super annual plan and Premium monthly and annual subscription for Indian users.
Hotstar India Super Plan
The Super plan is an affordable complete entertainment plan and offers all-star sports channels, movie channels, live streaming of sports matches and Hotstar special series. Hotstar has digital copyrights of very popular sports leagues like ICC Cricket world cup, Indian Premier League (IPL), European League, Pro Kabbadi, soccer & Hockey leagues in India. This Plan offers access to all these sports live streaming, Bollywood movies, and Hotstar special series. To subscribe to Hotstar Super Plan, subscribers need to pay 899 Rs per year. All the TV serials and movies are available on Hotstar Super before going live on television. There is no monthly Hotstar super plan as of now.
Hotstar Super plan users can access content on two screens simultaneously and in Full High Definition (HD) resolution. However, there will commercials between movies and TV shows with this plan. The 4K content is also missing. Unfortunately, there is no monthly subscription of the Super plan currently.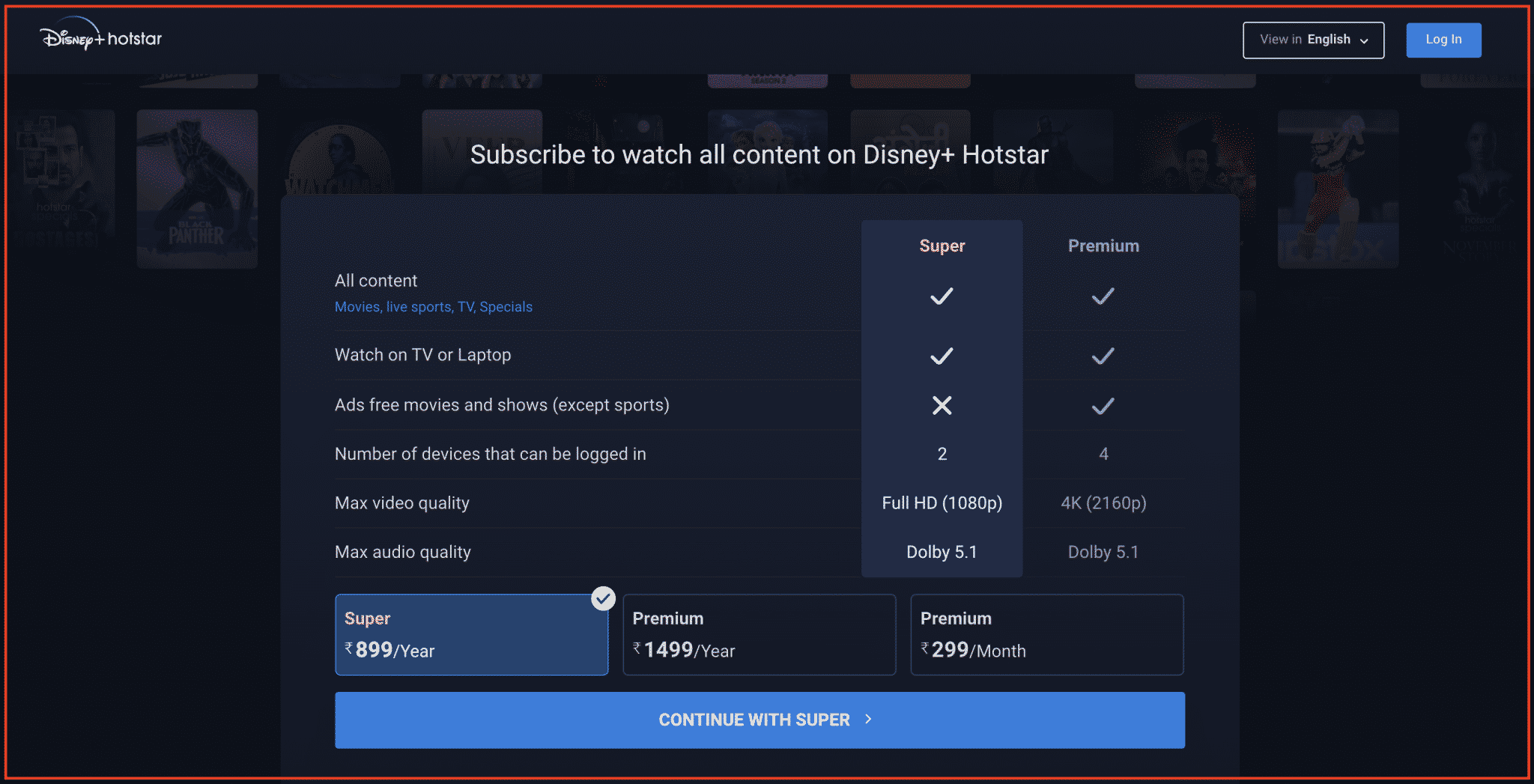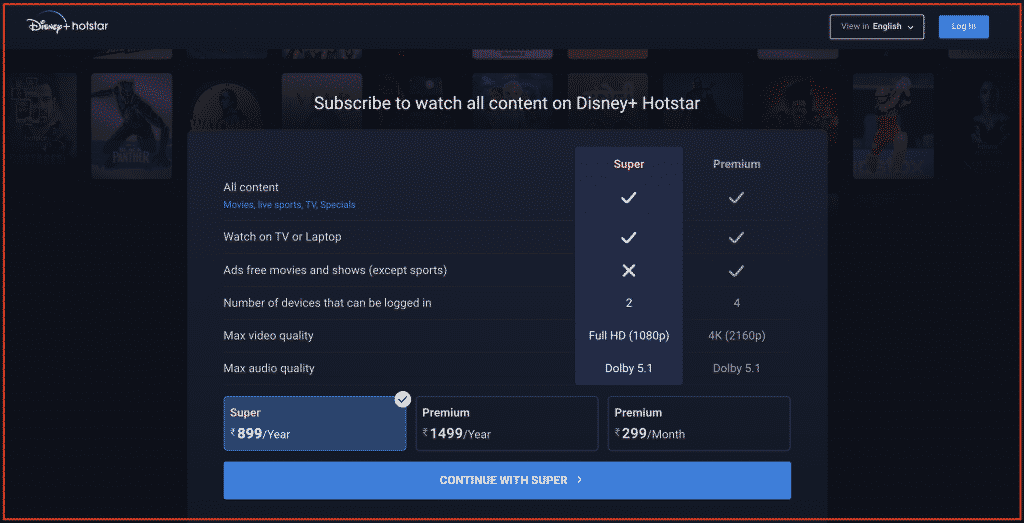 Hotstar Premium monthly subscription
This is the only monthly subscription plan in India. It cost Rs 299 a month and offers all premium features of Disney plus Hotstar streaming service. It includes all features available with the Super plan. In addition, Premium Plan supports streaming on four devices at the same time. It means a single premium subscription can be enough for the entire family. Moreover, it includes 4K content which is in most demand due to Disney plus originals. All the content will be ads-free except live sports matches.
Premium Annual subscription
This is an annual subscription plan and offers the latest American TV shows, movies + access to all Hotstar Super plan content. This plan costs 1499 rupees per year. When a Super plan subscriber upgrades to a Premium membership plan, the VIP fee is adjusted with the premium fee and the subscriber needs to pay the balance amount.
If you are interested in Hotstar's premium content and features, I will recommend subscribing to Hotstar annual premium plan in India. It will help you to save almost 60% each year. Unfortunately, Hotstar is not offering any free trial currently.
The Hotstar membership plans are very competitive and offer premium content at a reasonable price. The Hotstar plans are cheaper as compared to amazon prime and Netflix. Apart from movies and TV shows, Hotstar live streams popular sports leagues which makes it stand out among its competitors. Although, Netflix and amazon prime have more premium content on offer. We will discuss it separately.
Hotstar customer support service is also very responsive and takes subscribers' feedback very seriously. You can contact Hotstar customer care number 24 X 7 and will get an immediate resolution of issues.
Would you please tell us which Hotstar plan you find more attractive and why? If you also find any Hotstar coupon code, you can specify in the comment section so that other readers can avail it.