CBS has remained to be one of the Big Three television networks with millions of viewers from across the United States. On 28 October 2014, CBS introduced CBS All Access, which allows its users to view both past and present CBS programs. It is an on-demand and live TV streaming service owned and run by ViacomCBS. It was rebranded as Paramount plus in Mar 2021.
It provides all kinds of exclusive content such as TV shows, movies, series, live news, sports, and more. In short, this streaming service will give the full CBS experience and at an affordable price. But is this service any better than other streaming services ? Well, you can find more about it in this CBS All Access review. Click the below image to start a free trial. Check out the top 5 streaming services below.
CBS All Access Subscription cost
CBS All Access currently offers two subscription plans: A Limited Commercial plan and a Commercial-free plan. Note that each of these packages delivers over 12,000 episodes.
Limited Commercial Plan: This CBS All Access price is $5.99 for a monthly subscription and $59.99 per year. As its name implies, this plan contains ads, which can turn up at any time. Moreover, it has a streaming quality of 1080p for all programs. Unfortunately, this subscription does not support live sports streaming or offline downloads. But you will get a 7-day free trial for all shows.
Commercial Free plan: It is the complete opposite of the Limited commercial plan. For starters, the CBS All Access cost for this plan is $9.99 monthly fee and an annual price of $99.99. The streaming quality is 1080p so you can expect a high resolution for all shows. Additionally, this plan is free from ads, is inclusive of live sports streaming, and supports offline downloads.
| Features | Limited commercial plan | Commercial free plan |
| --- | --- | --- |
| Price per month | $5.99 | $9.99 |
| Price per annum | $59.99 | $99.99 |
| No of streams | 2 | 2 |
| Cloud DVR | None | None |
| Live Channels | 4 | 4 |
| Commercial Interruptions | Yes | No |
You can opt to pay any of these Subscription plans per month or yearly. The annual versions usually come with a discount price for each plan. Besides, you can switch from one plan to the other or shift to paying per month or year at any time.
What's more, you will get a one-week free trial for the annual plans.
CBS All Access Add Ons
At present, CBS All Access only offers one add-on, which is SHOWTIME. With this add-on, the user will get instant access to award-winning SHOWTIME original series, hard-hitting sports, groundbreaking documentaries, and more. You will also get to download full movies and episodes of your favorite shows on mobile devices as well as watch them offline.
What's more, you can live stream CBS free or on-demand on the Showtime app. It is worth mentioning that the SHOWTIME add-on means the price will go up.
Limited Commercials Package + SHOWTIME costs $14.99 per month
Commercial free plan + SHOWTIME costs $18.99 per month
CBS Free Trial
The Paramount Plus free trial is only available to new customers. It is valid for seven days for both Limited Commercials and Commercial free packages. You will gain access to every movie or show offered in the plan of your choice. Note that your account will be charged once the 7 days are over. Follow the steps below to access the CBS All Access Free Trial:
Time needed: 10 minutes
Follow the given steps to start CBS all access free trial.
Launch the CBS all access website.

Click here to launch CBS All Access website. Here you will see the Try It Free option

Select the CBS subscription plan.

Once you click on Try it free tab in the previous step, you will be directed on CBS subscription plan page. Select one of the two subscription plan: limited commercials and Commercial free plan.

Enter the required details.

Fill in the required details such as your name, address, Zip code, credit number, and city.

Enter payment method to pay for CBS subscription.

You will need to enter the payment details in this step. However, you will not be charged during the free trial. Add your payment method (PayPal, Visa, American Express)  then click on 'Start CBS Access to and enjoy
CBS all access Channel
CBS all access comes with four live channels where you can watch news and sports. These include:
CBS
CBSN
CBS Sports HQ
ET Live
Apart from these, there are other local channels, although this depends on your place of residence. Such other channels you will encounter in both subscription packages include Nickelodeon, Smithsonian Channel, BET, MTV, Comedy Central, TV Land, and Paramount Pictures.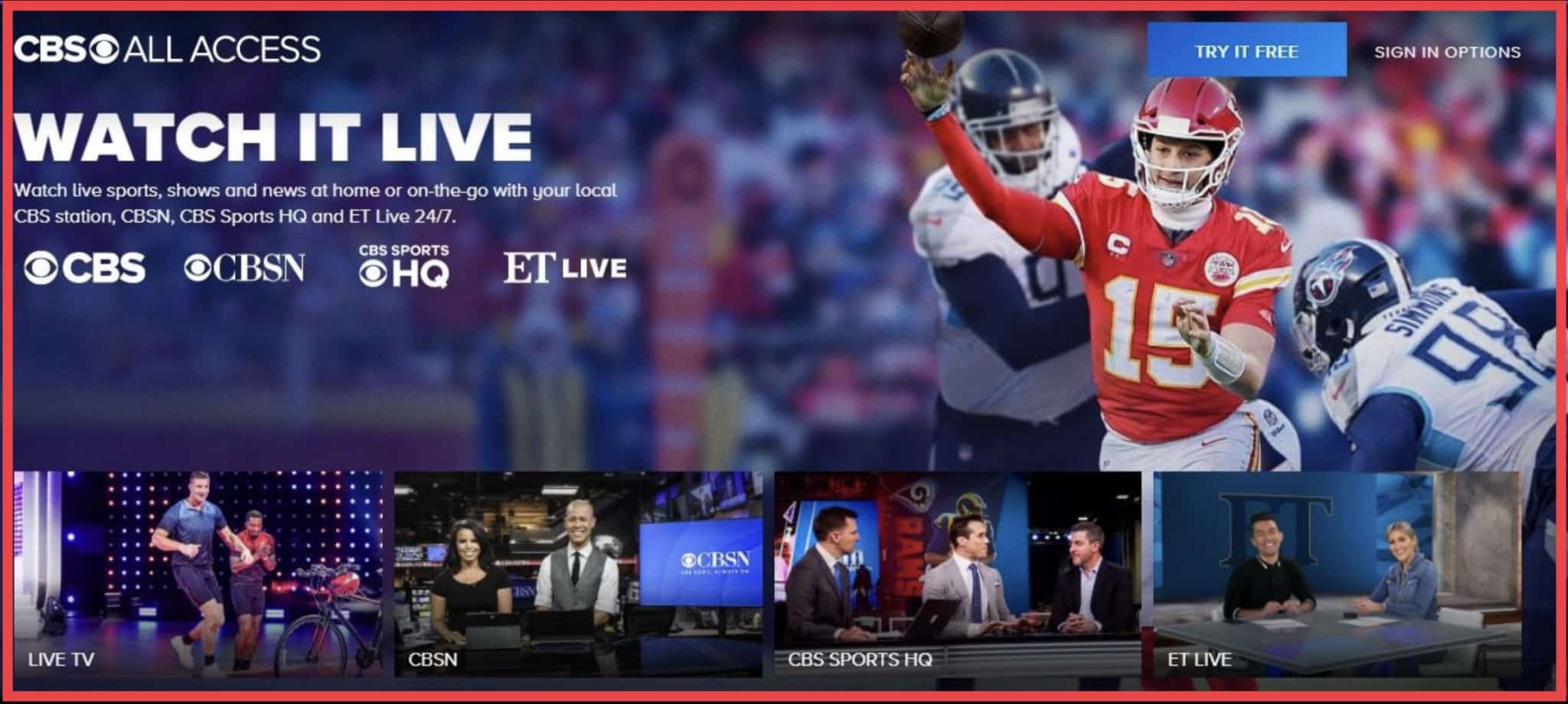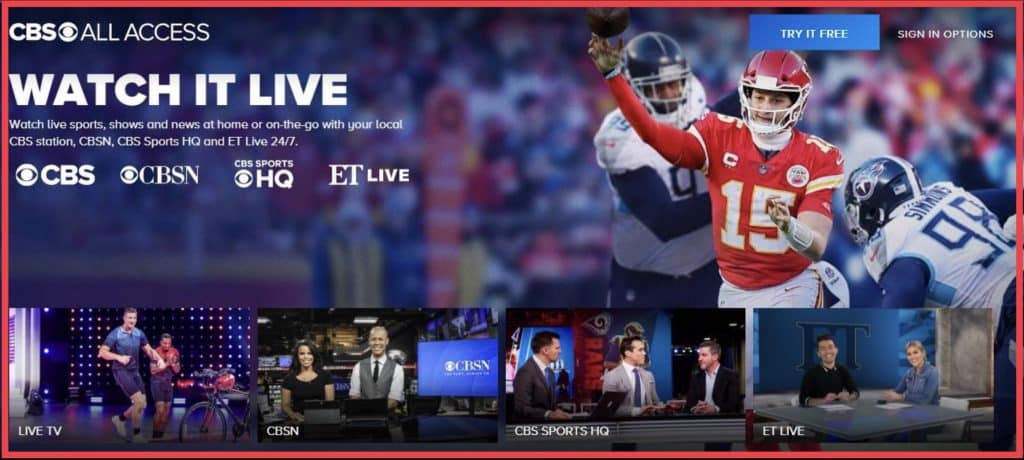 The subscription plans tend to be a little bit confusing when it comes to the channel list. However, if you want more channels, then go for the commercial-free plan. Please note that the Limited Commercial package is not inclusive of Live TV sports streaming.
CBS all access Shows list
From Kids' shows to creating Nostalgia, It comes with hundreds of shows for everyone. Whether you love a little bit of action or looking for good laughter, you are sure to find your most favorite programs on demand and originals. Without any further ado, let us check some of the top CBS All Access shows below:
Star Trek: Discovery
Chapelle's Show
The Twilight Zone
Big Brother
UEFA Champions League
CSI: Miami
The Good Wife
Madam Secretary
Blue Bloods
The Bold and the Beautiful
The Late Show with Stephen Colbert
Young Sheldon
The Karate Kid
Legally Blonde
Star Trek: Picard
Tooning Out the News
Tell Me a Story
Why Women Kill
Star Trek: Lower Decks
SWAT
Texas 6
That Animal Rescue Show
Kids are also not left behind as CBS All Access also includes tons of TV programs and animations such as:
Danger Mouse
Bob the Builder
Rugrats
Cloudy with a Chance of Meatballs
The Legend of Korra
Danny Phantom
Fairly Odd Parents
SpongeBob Squarepants
CBS All Access Supporting Devices
This streaming service can work well with multiple streaming devices from Amazon Fire Stick to Smart TVs. Unfortunately, it has one exception, which is Nintendo. But other than that, here are all the devices that are compatible with this streaming service:
Amazon Alexa​✓
Amazon Fire Stick​✓
Amazon Fire TV​✓
Amazon Fire TV Cube
Amazon Fire Tablet
Android mobile devices
Android TV
Apple TV
Google Chromecast
Google Home
iOS mobile devices
Mac computers
PlayStation 4
Roku devices
Samsung Smart TVs
VIZIO SmartCast TV
Windows computers
Windows 10
smartphones and tablets​
Xbox One
CBS App
Users can catch up to all their favorite movies and shows while on the move through the CBS app. The application is downloadable through the CBS website and works pretty well. However, it is odd that you do not log in but rather Sign Up for a new CBS membership. Besides, the app is easy to use and contains more or less the same navigation buttons as the website such as Shop, Live TV, shows, movies, settings, and schedule.
The mobile experience is flexible and looks shiny with a black background and blue tabs. You can use the Settings option to change the video quality or downloading options. The app is available only for iOS and Android devices and has no CBS app cost since it is free to install.
Features
Functional Design: CBS All Access comes with a user-friendly interface with sleek white and black looks. There is a simple navigation panel with Live TV, shows, and movies.
Cloud DVR: Unlike other streaming services, CBS has no cloud DVR. But this is not a big deal either since everything is provided on-demand the next day.
Video and Audio Quality: Sadly, CBS All Access does not come in 4K or HDR video resolution. The best it can do is 1080p, which is not bad and looks sharp.
Multiple Streams: CBS All Access is also on the lower end when it comes to the number of streams. It only offers two while its rivals like Hulu TV, Youtube TV, Vidgo TV and Disney plus offer three to four. But there are hopes that they will increase them in the future.
Parental Controls: CBS categorizes restrictions into four categories: All Kids, Older Kids, Teens, and Adult. You can input a PIN to prevent the little ones from watching anything inappropriate.
CBS All Access gift card: There is also a gift card, which contains exclusive and original series plus a thousand shows.
CBS all access on Amazon Prime
CBS All Access is also available on Amazon Prime. But you will still need to subscribe to any of the two plans to gain access to the content. The shows have been categorized nicely, just likeon the website, so you will have no trouble at all finding any program. There is also a 7-day free trial for the two subscriptions. Apart from watching the shows, users can also purchase their favorite programs from CBS All Access through Amazon Prime. Just click on the show, and then follow the instructions.
CBS all access on Roku
You can also watch CBS All Access on Roku, but you will need a subscription first from the website. Once you have activated your subscription, you can on ahead and to your Roku streaming device or Smart TV.
Using your remote, head to the Home option.
Then select channels.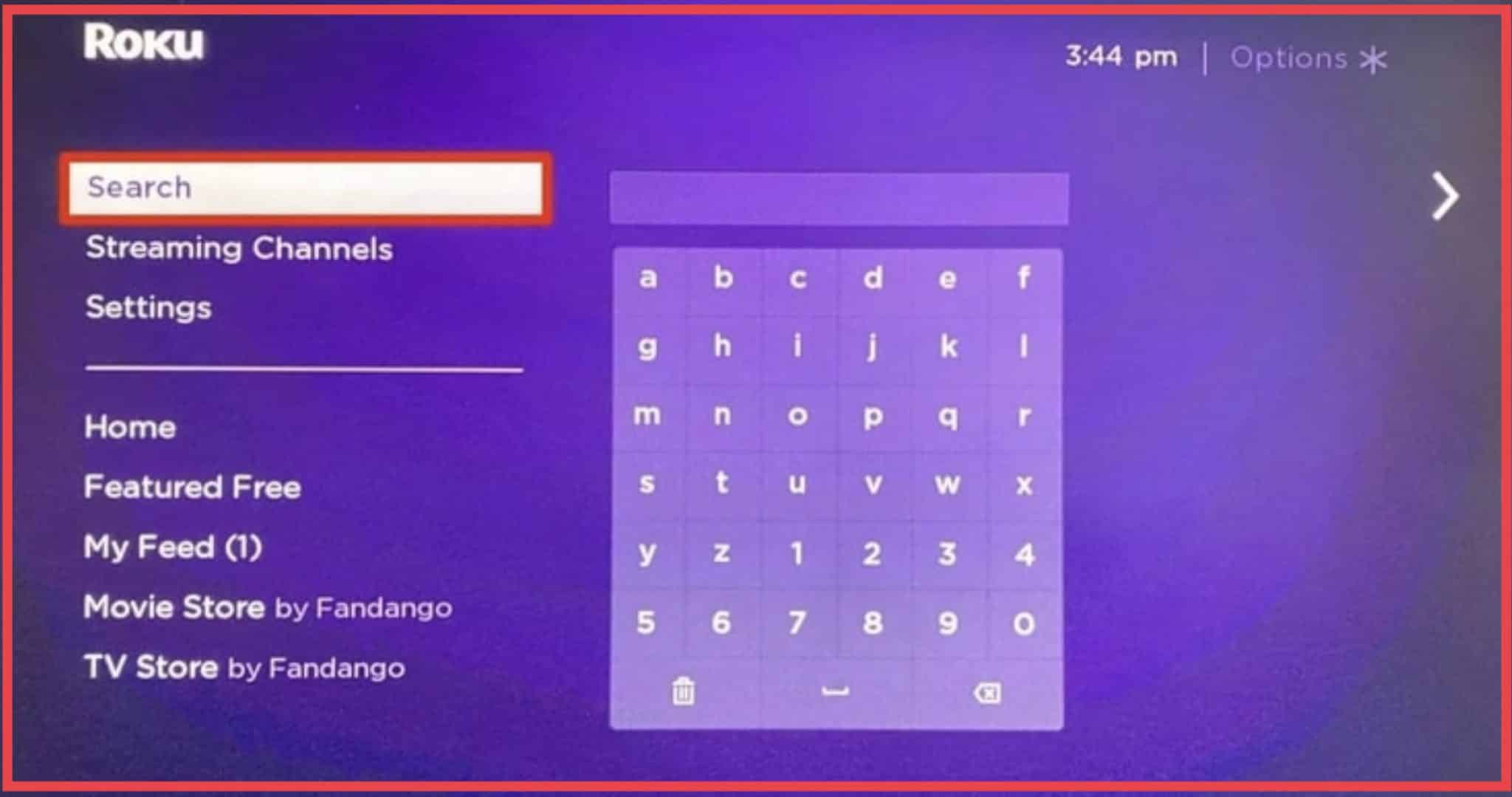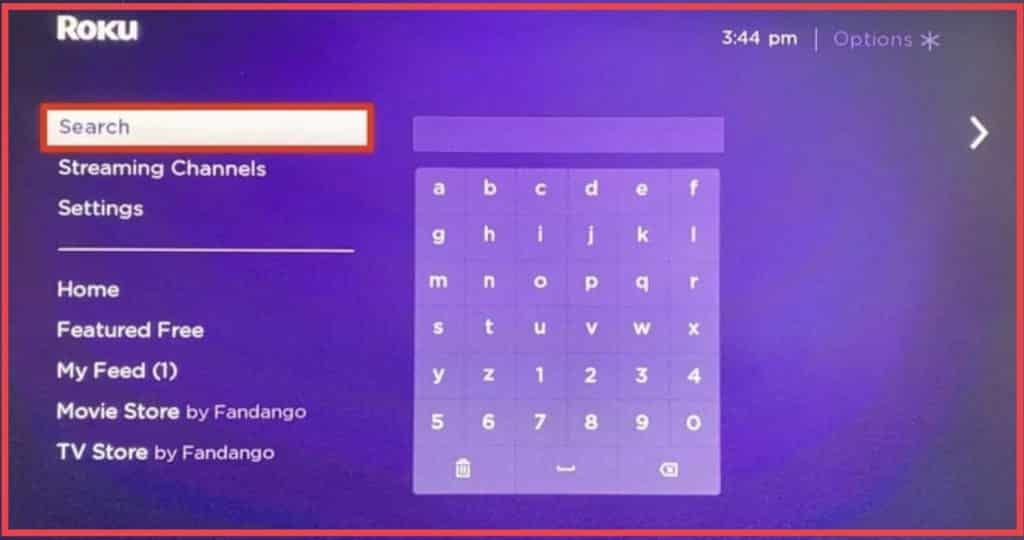 Search for CBS All Access.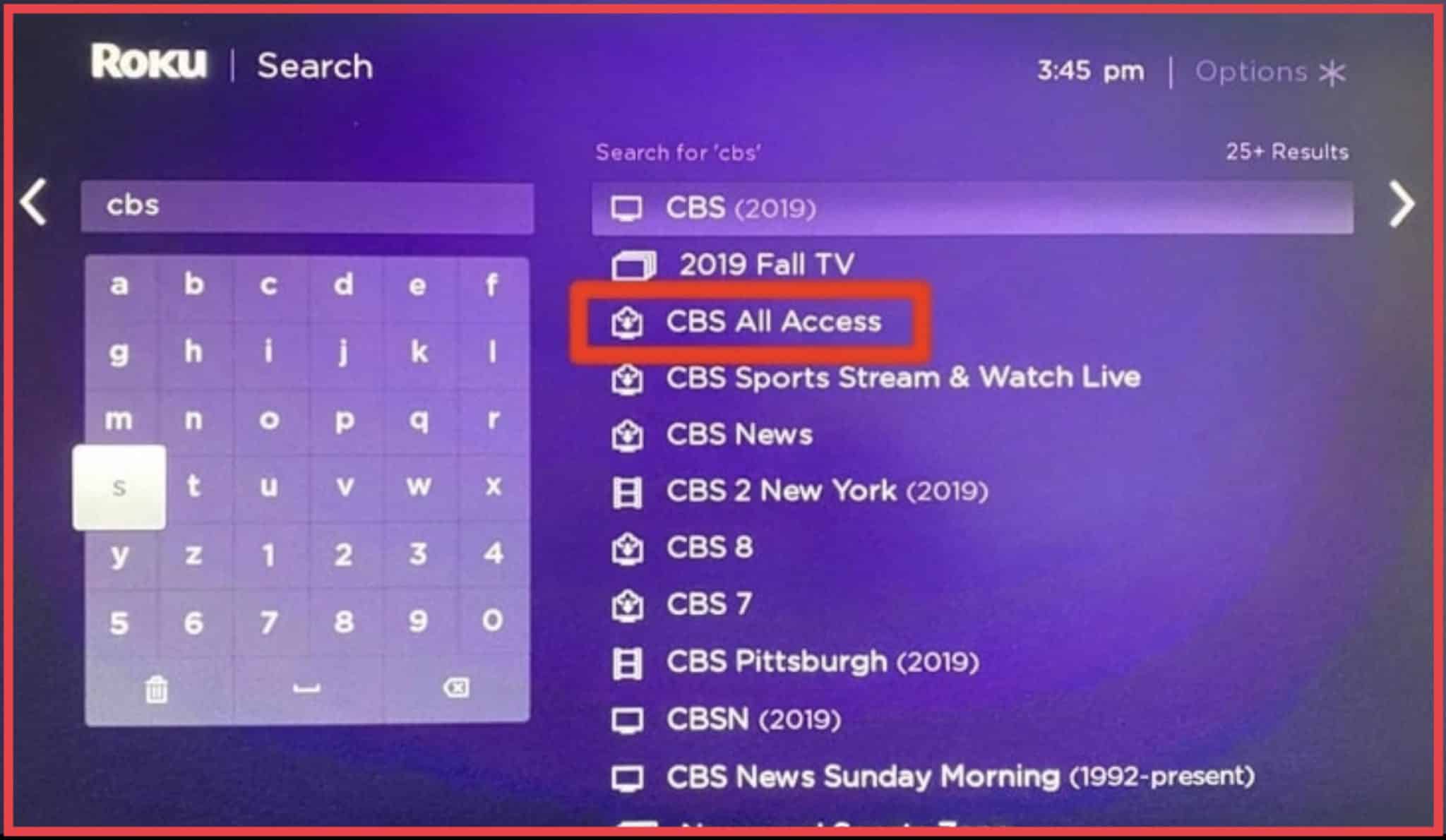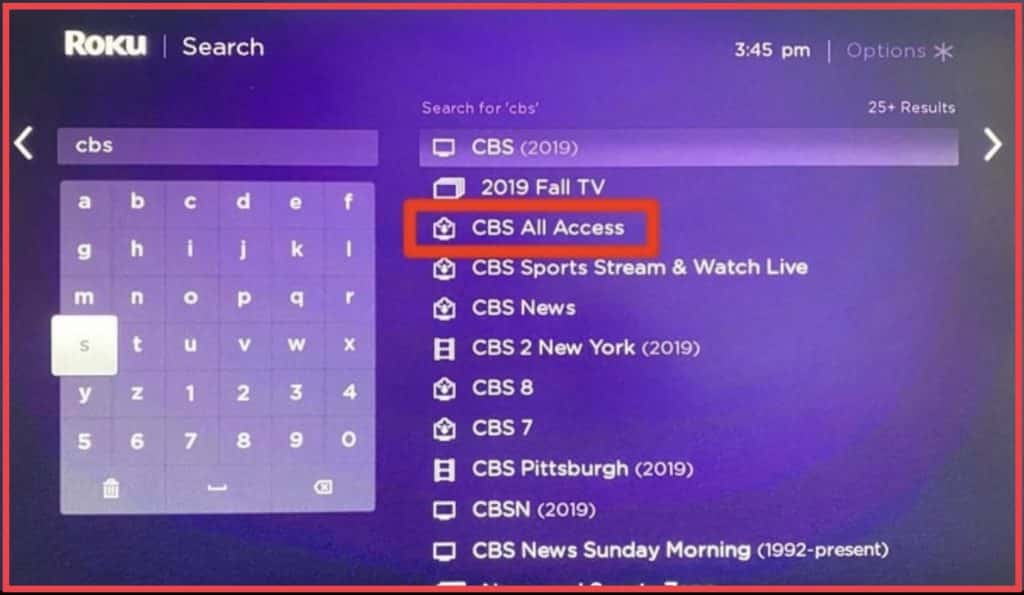 Select it when it appears on the results.
Add channel and wait for it to be installed.
Press the Home button and locate the installed CBS All Access.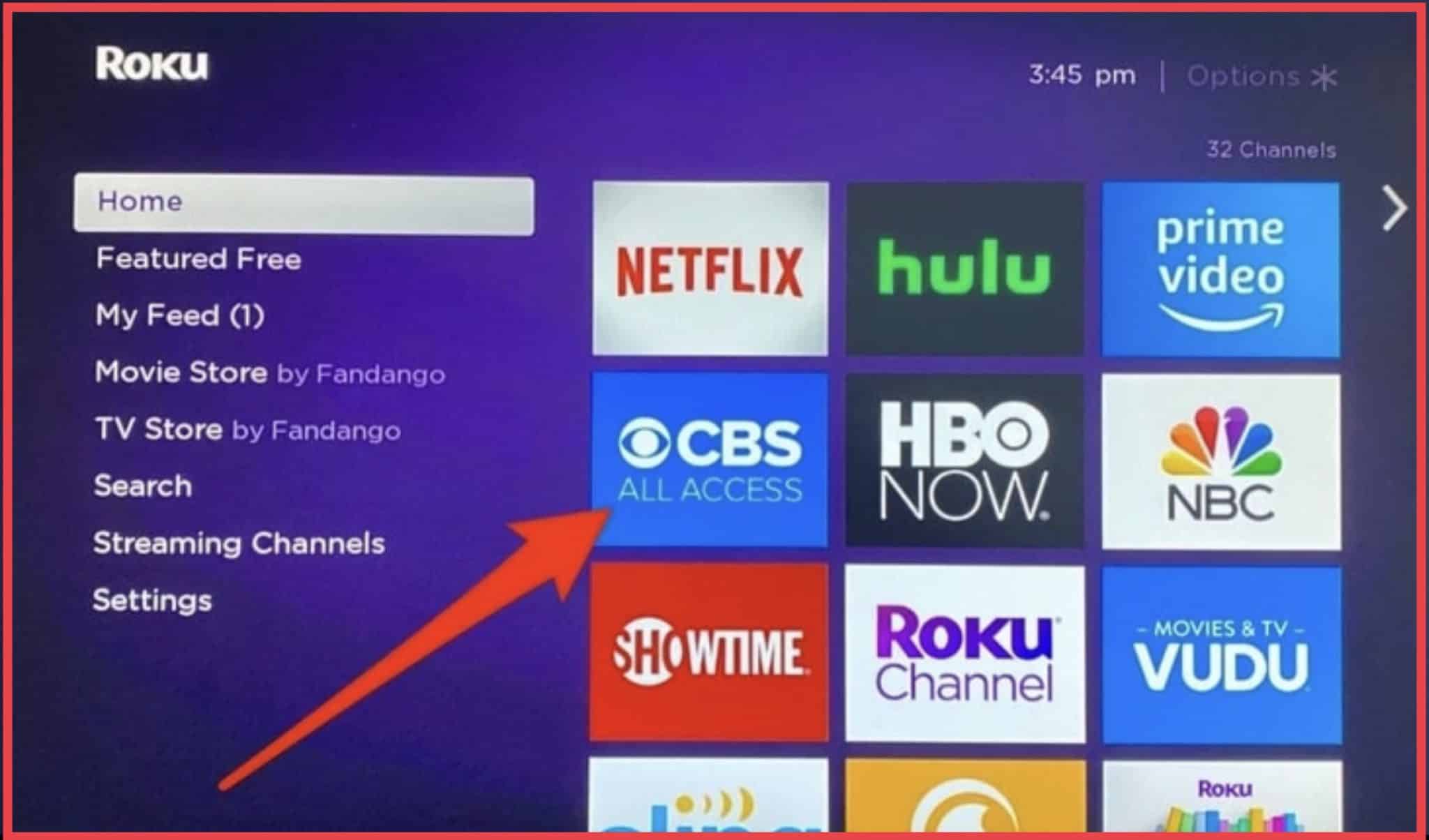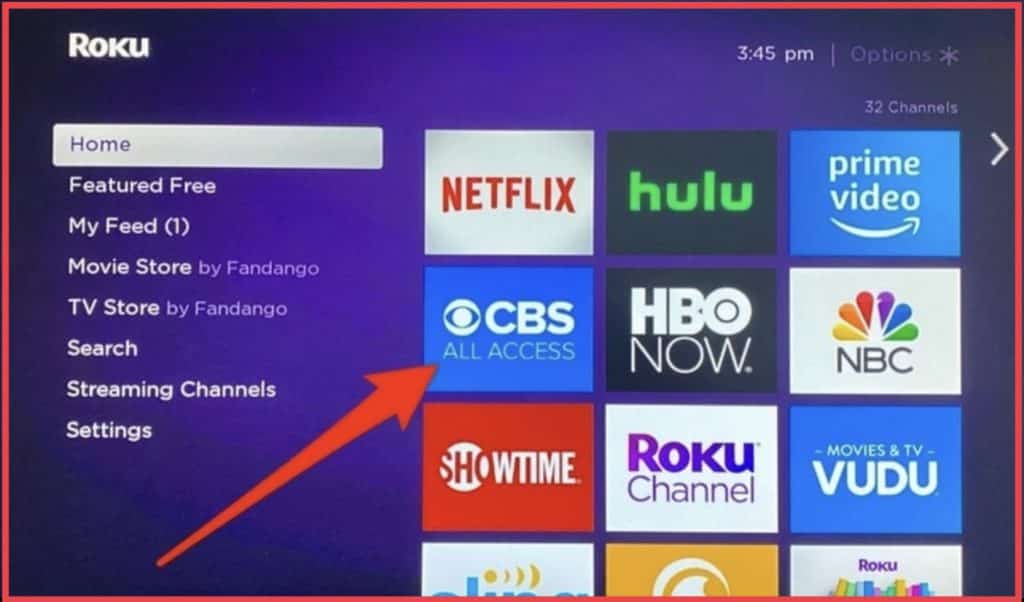 Sign in to your account and start to stream CBS free on Roku.
Comparison with Other Streaming Service
So should you go for CBS All Access or another streaming service? Well, it depends on your preferences. Make sure to check the competition and if they offer better services before settling on one. To give you a clear view, we have compared CBS All Access with its rivals like Sling TV, Philo TV, and Fubo TV below.
| Streaming service | Monthly price | Channels | Cloud DVR |
| --- | --- | --- | --- |
| CBS All Access | $5.99 - $9.99 | 4 | None |
| Sling TV | $30 - $45 | 50+ | 10 - 50 Hours |
| Philo TV | $20 | 63+ | Unlimited DVR (30 days) |
| Fubo TV | $64.99 - $79.99 | 155+ | Upto 30 hours |
Unlock CBS all access with VPN
CBS All Access is only available for those in the US. But if you want to stream from this site outside the US, you can use our VPN Guide to access streaming services. It will unblock all CBS programs and TV shows and allow you to watch outside the United States. All you need is to find a trustworthy VPN, then download its app or extension. Once it is installed, open the app and connect to a server in the US.
Conclusion
CBS All Access is for all the diehards of CBS TV shows like Star Trek and Big Brother. However, it does not match up to its rivals in terms of the CBS streaming cost, channels, and more. But do not let this keep you away from enjoying your favorite shows. On the brighter side, CBS All Access recently added more than 70 TV series from ViacomCBS like Nickelodeon and Comedy Central. It is just one of the things that makes it worth the try. But if you did not find it worthwhile, you can try other streaming services.
Frequently Asked Questions
How much CBS all access?
CBS All Access comes with two subscription plans costing $5.99 and $9.99 per month. 
Is CBS all access free?​
No, it is not for free. But you can try out the free trial first, which is available for seven days only.
Is CBS all access free with amazon prime?
No, it is not for free with Amazon Prime. The price for each plan remains the same, and you will need to subscribe to watch.
Is CBS all access worth it?
If you love CBS programs, then CBS All Access is worth it. The prices are affordable, and it comes with reliable features to enhance your experience.
Does CBS all access have commercials?
Only the Limited Commercials plan contains ads. It is the cheapest version, yet it has a limitless number of commercials that can pop up anytime.
When does CBS all access post new episodes?
It is usually done weekly at 12'o clock Pacific Time, which translates to 3 AM Eastern time.
Does CBS all access include sports?
CBS All Access offers a few sports content through two of its live channels – CBS and CBS HQ. This is notably less than what other streaming services are offering.